13 July, 2023Malagasy trade unionist, Zotiakobanjinina Fanja Marcel Sento Chang (26), vividly recalls the events leading to his unjust imprisonment for nine months for a social media post about discussions during a meeting with management at the E-Toile SA garment factory in Antananarivo where he worked as a machinist. 
In an interview with IndustriALL Global Union: 
"On 27 August 2022 when I was on annual leave, the gendarmerie came looking for me at my old address. When they could not find me, they went to the factory and got my phone number from co-workers. I then received a text message that I should report to the nearest police station, to which I did the following day, and was arrested after being informed that I had disclosed sensitive information about E-Toile on social media." 
"I had posted the results of elections of the staff representative, responses by management on workers complaints about poor meals that were provided by the employer, existence of training provided to staff and union representatives by the labour inspectorate, and workers concerns on unpaid overtime." 
Sento was invited to the meeting as an assistant union representative from SVS which is affiliated to IndustriALL. The trial took place on 1 September, and he was sentenced to 12 months' imprisonment with a fine of 400 000 Ariary which he never paid. After serving nine months he was given a presidential pardon of three months. 
"Although I appealed against the conviction and sentence for violating confidential information, the appeal was only granted after the prison sentence." 
Antanimora in Antananarivo, where he served the sentence, is amongst the worst prisons in the world, overcrowded, and in a deplorable state according to UN agencies.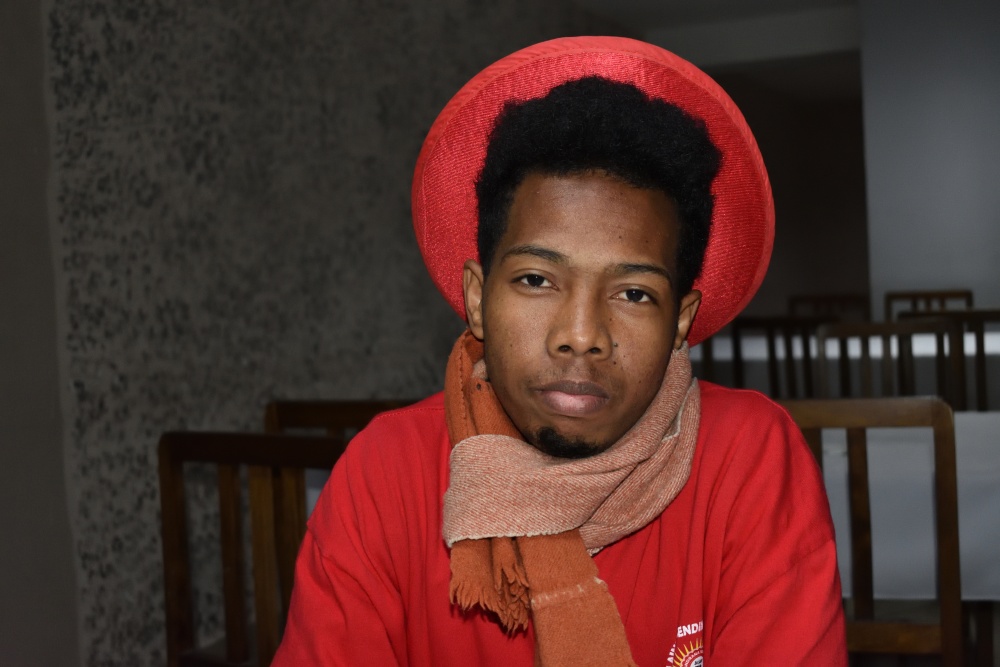 "Life in prison was difficult. The cells were opened at 6 am. Prison guards counted the inmates and handed over to guards taking over for the next shift. I was in a cell with over 130 inmates, and the numbers kept going up as a new prisoners came every day. We slept on makeshift beds of planks that accommodated up to three prisoners, and only one meal per day of boiled cassava was served at 3 pm. Unless your family brought in extra food, you would starve most of the time. At 6 pm we were back in the cells." 
With a young family; a partner, toddler and infant, Sento hopes to get his old job back.  
"I want my job back so that I can provide for my family."
His family has found a lawyer to represent him during the appeal process. 
"I would like to thank IndustriALL, SVS and other organizations for their support during my imprisonment. This support gave me strength and I felt that I was not alone in the workers struggle."  
After SVS, ITUC and IndustriALL took the matter to the International Labour Conference, the Committee of Experts on the Applications of Standards recommended that the Government of Madagascar must "immediately and unconditionally quash the conviction" of Sento and "refrain from using the criminal law to target trade unions." 
But the Alsico Group to which E-Toile SA is a subsidiary continues to maintain that:  
"It is not up to us to comment on the decisions of judges or to command or pressure the judiciary, nor is it our role to comment on Malagasy law. We are all fighting the same battle, each at our level." 
Atle Høie, IndustriALL general secretary said:  
"We will continue to support justice for Sento and for the criminal record to be expunged. Trade unionists are not criminals but activists for the internationally recognized freedom of association and the protection of fundamental rights at work."