9 May, 2019Ahead of labour law amendments that will be tabled in parliament in July 2019, IndustriALL Malaysia Council organized a round of consultation meetings on the Trade Union Act 1959 and Industrial Relations Act 1967 to seek wider consensus on issues such as freedom of association, fair labour practice and collective bargaining.
Three Malaysia affiliates of IndustriALL Global Union, the National Union of Transport Equipment & Allied Industries Workers (NUTEAIW), Electronics Industry Employees' Union Coalition (EIEU Coalition) and Paper and Paper Products Manufacturing Employees Union (PPPMEU, participated in the consultation meeting on 28 April 2019 in Petaling Jaya, Selangor, Malaysia.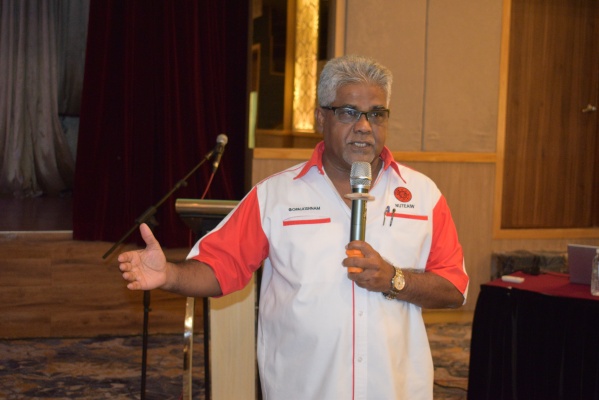 A contentious issue was the definition of a trade union, which currently can only represent workers in a similar trade, occupation or industry. Many in the union movement want to keep this provision to strengthen industrial unions and promote industry wide bargaining.
The government proposes to change this, bringing the law in line with the labour consistency plan agreed upon by US and Malaysia during the negotiation of the Trans-Pacific Partnership agreement.
After much deliberation, the majority of participants decided to endorse this international labour standard and agreed with the proposed change.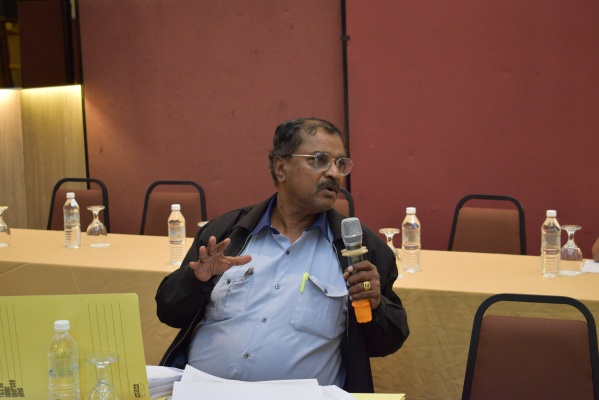 ""For a long time we have been advocating for ratification of ILO Convention 87 on Freedom of Association and Protection of the Right to Organise, we cannot be self-contradictory by imposing limitation on formation of unions, we must be honest in our struggle"
S. Somahsundram, executive secretary, PPPMEU
ILO C 87 stipulates that workers have the right to form or join trade unions without distinction.
Union leaders discussed anti-union discrimination in the recognition process. They shared their frustration that sometimes no workers took part in the secret ballot due to employer interference and intimidation.
To ensure employers respect workers' right to vote, union leaders suggested a new sub section to the law, stating that the secret ballot shall be deemed invalid if no workers participate, and reset for a date not later than 30 days.
The secretary of the IndustriALL Malaysia Council, Gopal Kishnam, criticized the government's industrial relations department for its failure to enforce the law forbidding unfair labour practices. He argued that the law was clear that the employer could not interfere in trade unions. Participants proposed that the Industrial Relations Act be amended to clarify this.
The current penalty for unfair labour practice is inadequate. Employers who dismiss, injure or threaten a worker for joining a union will be fined no more than RM 2,000 (US $480) and imprisoned no more than one year.
Participants proposed increasing the fine to RM 20,000 (US $4,800) and imprisonment of not less than two years.
Trade unionists urged the government to remove legal restrictions inhibiting workers' right to strike, to expand the scope of collective bargaining in accordance with ILO Convention 154 on Collective Bargaining, and to refer all matters relating to the suspension of trade unions to the industrial court.
The proposals made by the participants will be submitted to the Ministry of Human Resources within two weeks.