19 September, 2023The progress reported by the government of Bangladesh on the implementation of the ILO roadmap, particularly regarding addressing acts of anti-union discrimination and violence against workers, is far from the reality experienced by trade unionists who daily encounter different challenges while organizing workers in garment factories in the country.
The situation is grim when it comes to organizing or collective bargaining in a sector whose export profits generate 85 per cent of Bangladesh's GDP. Employers benefit when workers' rights are consistently violated and trade union voices are silenced because if they are not, workers will start to demand better wages and working conditions, which would cost money that employers are unwilling to spend. Meanwhile, the Bangladeshi government is failing to ensure that employers respect workers' rights and the ILO roadmap is properly implemented.
A complex web of state machinery and private actors make organizing garment workers in Bangladesh difficult. Despite promises to uphold the right to freedom of association and collective bargaining, the government is failing to do so. Trade unionists have been killed for organizing and speaking out against employers to protect workers' rights.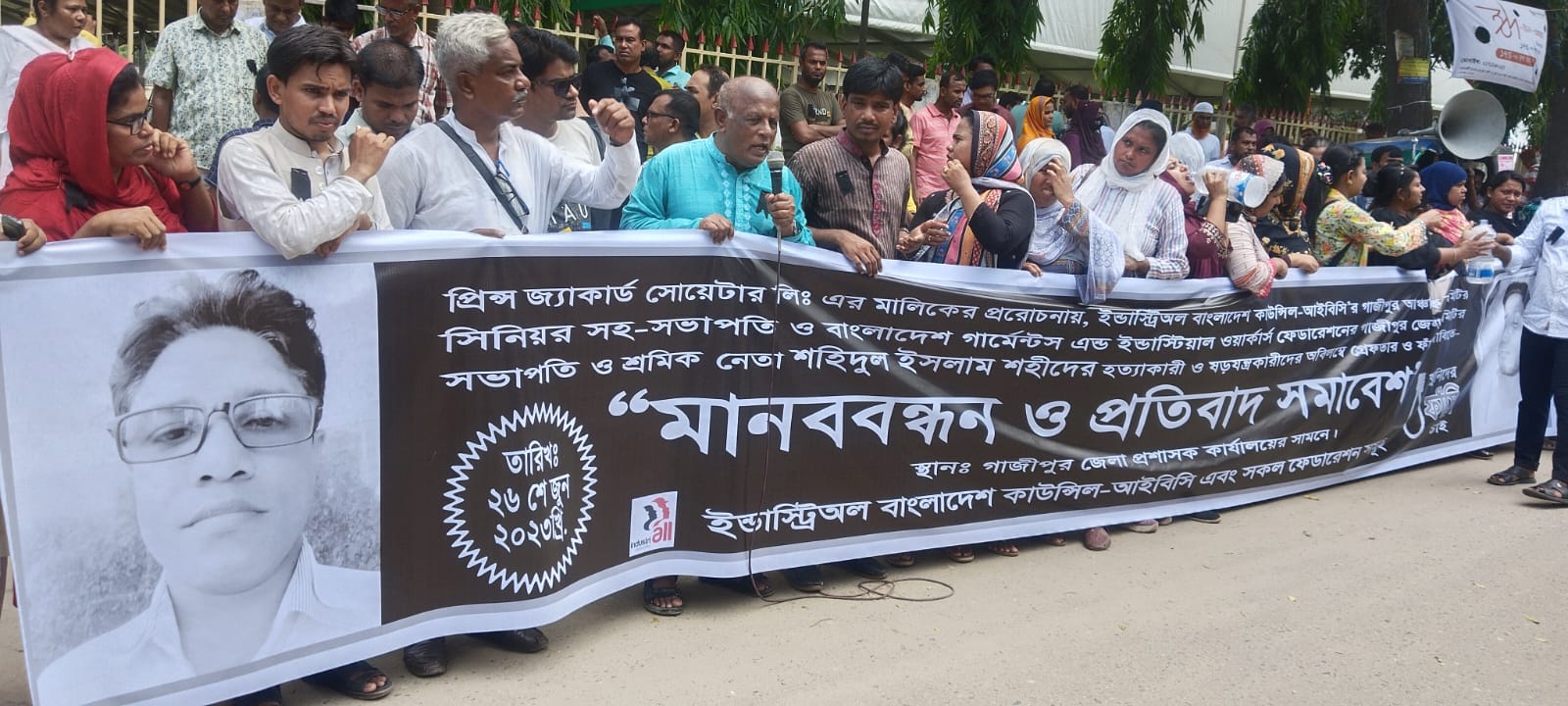 Recently, an organizer from Bangladesh Garment and Industrial Workers Federation (BGIWF) was beaten to death in Gazipur by factory-hired goons for raising his voice against non-payment of workers' wages. Another organizer, from National Garment Workers' Federation (NGWF), was murdered, allegedly for trying to organize workers in Ashulia. 
While the killings of trade unionists receive attention, the daily harassment faced by organizers for doing union work often goes unnoticed. According to IndustriALL affiliates in Bangladesh, employers, goons, local politicians and police work together to harass and pressure unionists trying to organize workers. Local goons acting on behalf of employers routinely threaten and physically assault factory-based union leaders. There are several instances of factory management forcing union leaders to resign from work in exchange for meagre payoffs. Should this tactic fail, then union leaders are simply terminated. 
Owners of the houses that workers rent also cause problems, by for example not allowing the workers to hold study circles. In addition, local police disrupt public meetings organized by union leaders. Factory owners are also complicit in anti-union activities, constantly warning workers that they risk losing their jobs if they attempt to form or join unions. To stoke anti-union sentiment in workers, employers also try to link union leaders to actions that appear to be detrimental to workers' interests.
There have been instances of false charges pressed against local union leaders by employers and police. An organizer from IndustriALL affiliate BGIWF, says:
"We organized workers in one of the factories in Ashulia and submitted the application for union registration. The moment management heard about it they terminated the union leaders after failing to convince them to resign in exchange for meagre payoff. Workers in the factory went on strike when seeing this. Thereafter, factory general manager not only physically assaulted the unionists but also threatened to file a criminal case against them. Striking workers were harassed by hired goons. There is a criminal case pending against those union leaders."
It is difficult to get a job at another factory for unionists who are sacked for organizing, as they  are blacklisted in database of workers that Bangladesh Garment Manufacturers and Exporters Association (BGMEA) maintains. Terminating workers for organizing is used as a scare tactic to discourage workers for organizing. 
Trade union federations can submit complaints of unfair labour practices or anti-union discrimination to the labour court or with the Department of Labour (DoL). However, it takes a long time for the complaints to be processed. Government officials are often reluctant to even lodge the complaint, occasionally alleging that the union leaders are trying to destroy the country's economy. 
Says an organizer from IndustriALL affiliate Sommilito Garments Sramik Federation:
"We had organized about 500 workers in a factory of 1,100 workers in Gazipur. As soon as we submitted the application for union registration, management fired the union president. The union president was also threatened by local goons on behest of the management to voluntarily resign. But he did not succumb to the pressure and was fired. We filed a case in the labour court and sent a letter to the DOL but there has been no response."
Organizers frequently get summoned by the Directorate General of Forces Intelligence (DGFI) and industrial police, sometimes at odd hours in the night. They are interrogated and dissuaded to do union work and frequently threatened with death. Instances of physical assault of unionists during police custody in Bangladesh are not unheard of.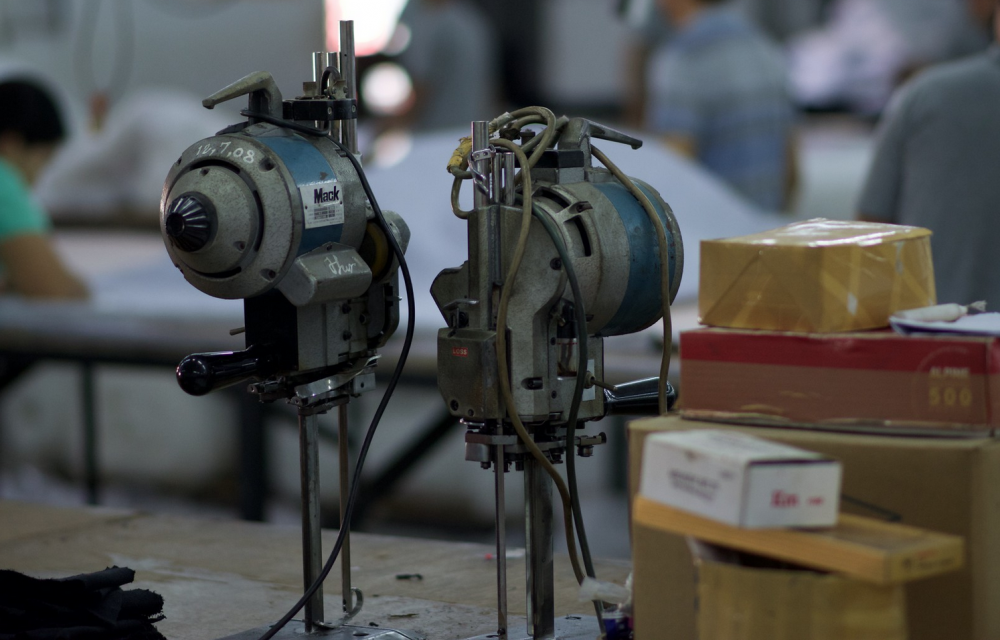 An organizer from IndustriALL affiliate NGWF shared an incident of violation of trade union and workers' rights in the Export Processing Zone (EPZ), an area where forming unions is illegal: 
"When I was working in one of the factories in the EPZ, I tried to organize workers. Protesting or striking is not allowed and there are no unions. They have workers welfare committees for which I contested once. But the Bangladesh Export Processing Zone Authority (BEPZA) did not want me on the committee and instead got their person in the committee. Then the pressure tactics to force me to resign from work started. Even the smallest mistake would result in shouting; my leaves would not be granted; and going to the washroom more than once would be questioned. The factory eventually shut down its operations, but we protested and won all the legal benefits awarded following factory closure. This entire time local goons threatened to kill me. I was even interrogated by National Security Intelligence for trying to organize in the EPZ."
Not only organizing efforts are disrupted by the employers, the collective bargaining process is also very challenging. Affiliates have experienced situations where management did not negotiate in good faith and responded negatively to the union's charter of demands.
Apoorva Kaiwar, south Asia regional secretary of IndustriALL says:
"We believe it is not only the government's responsibility to ensure that workers' right to freedom of association is upheld, but it is also the responsibility of employers and brands that source from Bangladesh to make sure that workers' rights are respected and that trade union leaders are not targeted for organizing."