21 November, 2019In addition to the 200 women from around the world who met in Geneva to discuss how their unions should operate to ensure women's equal representation, participation and leadership, thousands were able to follow the conference on social media.
Live updates on Twitter, Instagram and Facebook, using the hashtag #ALLWomen, where everyone could join in the discussion.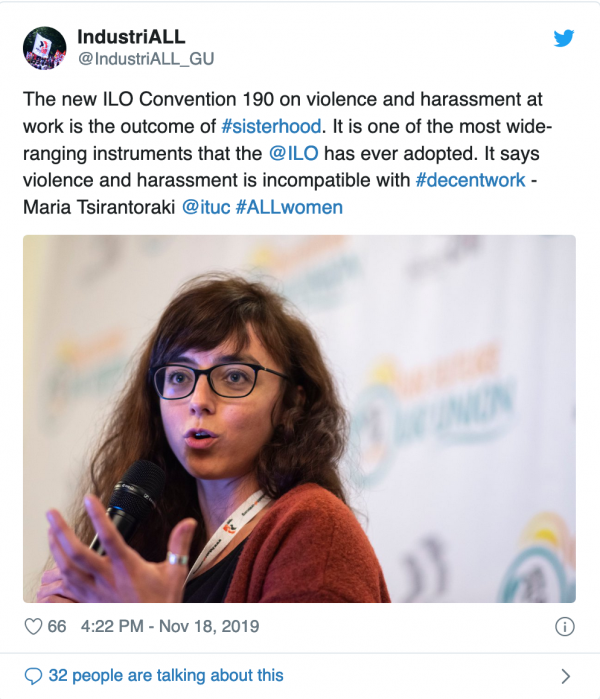 The live feed from the two days is saved on Facebook.
An in-depth article on the conference, together with the action plan and resolutions adopted, is found here.