28 November, 2019A thousand precarious workers at Honda Motorcycle & Scooter India (HMSI) occupied the factory in Manesar for two weeks in November to demand regular employment contracts and compensation for retrenched workers.
HMSI, one of the largest motorcycle manufacturers in the world, employs about 4,000 workers at its Manesar plant. About 2,500 of them are precarious contract workers, most of whom have worked for the company for more than a decade through contractors without being regularized. Citing a decline in sales, the company started retrenching workers this year.
In August, around 800 contract workers were retrenched. On 4 November, another 200 workers were put on unpaid leave and told that they would be rehired after three months. However, due to the volume of retrenchments, workers feared that they would not be recalled at all.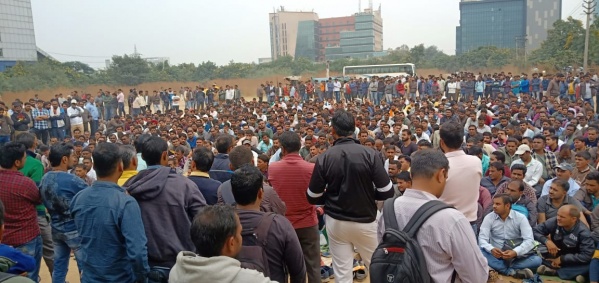 The next day, management refused to allow 400 contract workers to enter the plant, and those inside started a sit-in strike. Later, other shifts joined the action, until more than 1,000 precarious workers had occupied the factory while a large number of retrenched workers protested outside. After several days the company stopped all production. For fourteen days until 18 November, workers occupied the factory despite numerous challenges.
The workers did not eat for many days as no food was allowed into the factory. Many workers fell ill and were hospitalized, as access to clean drinking water and toilets was restricted. The desperate workers were persuaded to vacate the factory premises on the pretext that their issues would soon be resolved.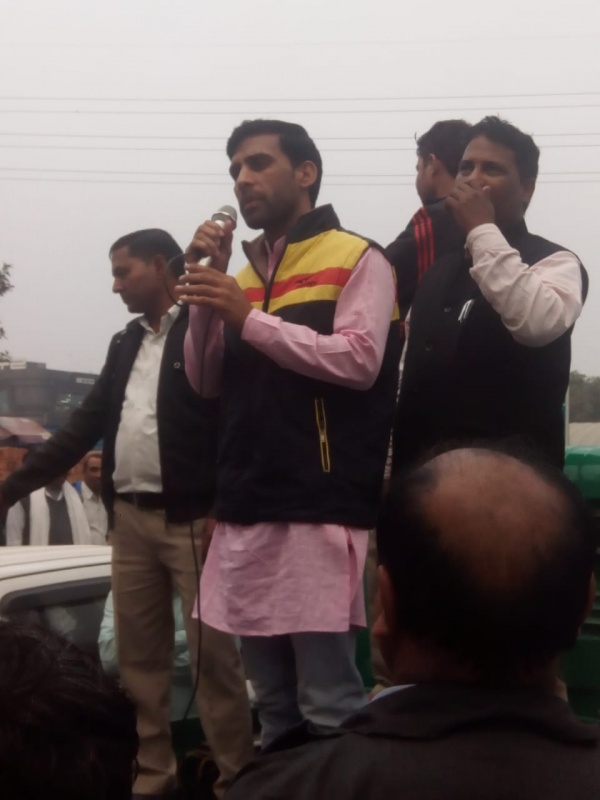 The HMSI union of the permanent workers has been working in solidarity and representing precarious workers in the negotiations. Meanwhile, the company has suspended six workers, including the president and general secretary of the permanent workers' union.
Valter Sanches, general secretary of IndustriALL Global Union, in a letter to the president and CEO of the HMSI stated that,
"The peaceful fourteen days' sit-in protest exemplifies the workers' anxiety to protect their livelihood to support their families. Most of these young workers have spent their prime youth for the benefit of HMSI.

"We call upon HMSI, as a principle employer, to take responsibility for ensuring fair working conditions at the plant. Therefore, we urge HMSI to follow the rule of law in letter and spirit and regularize the workers, who have been working for the company for a long period of time, and pay appropriate compensation to those who were retrenched in the recent past."
The letter also called on the HMSI management to revoke all vindictive suspensions of HMSI union members, who supported the fair demands of contract workers, and engage in genuine social dialogue with the union to resolve outstanding issues.
On 25 November the company resumed production and called on the permanent workers to return to work after signing a good conduct undertaking. All contract workers joined the retrenched workers and are continuing to protest outside the factory.