18 November, 2020In the last three months, Belarus has become known for the protests that started when the former president of the country, Alexandre Lukashenko, awarded himself 80 per cent of the votes in a widely contested election. Unprovoked police violence followed the rigged elections, triggering the protests.
PROFILE

From Global Worker No. 2 November 2020

Text: Alex Ivanou

Country: Belarus

Union: Belarusian Independent Trade Union (BITU), Free Metal Workers' Union (SPM), Belarusian Radio and Electronic Industry Workers' Union (REP), Belarusian Trade Union of Chemical, Mining and Oil Industries Workers (BELKHIMPROFSOYUZ)
Belarus has a reputation for systemic violating of freedom of association and fundamental workers' rights, including the introduction of compulsory fixed-term contracts aiming to intimidate workers, the denial of basic freedoms and the suppression of independent and free civil society institutions and trade unions.
For 26 years Lukashenko's regime ruled Belarus more or less uncontested. Despite the absence of economic and political reforms and modernization, the support from neighbouring Russia through preferential oil and gas tariffs simplified access to the Russian market, allowing the regime to remain in power. 
Workers and unions never stopped fighting for their rights, even in a shrinking space for protests. The first time riot police was used in independent Belarus was at the subway drivers' strike in 1995. To curtail workers' resistance, Lukashenko limited the possibility of receiving foreign financial solidarity aid and introduced fixed-term, typically one-year, contracts in 1999.
In the face of massive repression against workers' rights, in 2000, democratic unions, including IndustriALL affiliates, submitted a complaint to the International Labour Organization (ILO) over continuous workers' rights violations in Belarus. Since then, Belarus has constantly been subject to a scrutiny process by the ILO.
Despite a limited membership due to constant oppression from authorities and company management, independent unions have become popular among workers as they show their desire for democratic and have had a leading role in the demonstrations. 
In a recent attempt to stop protests, Lukashenko announced of a compulsory creation of local trade unions affiliated to his pocket union federation at all private companies, threatening to close the companies if they refuse. In the same time he also promised to remove collective agreement benefits from workers who are not part of the official unions in the companies where these unions are already present.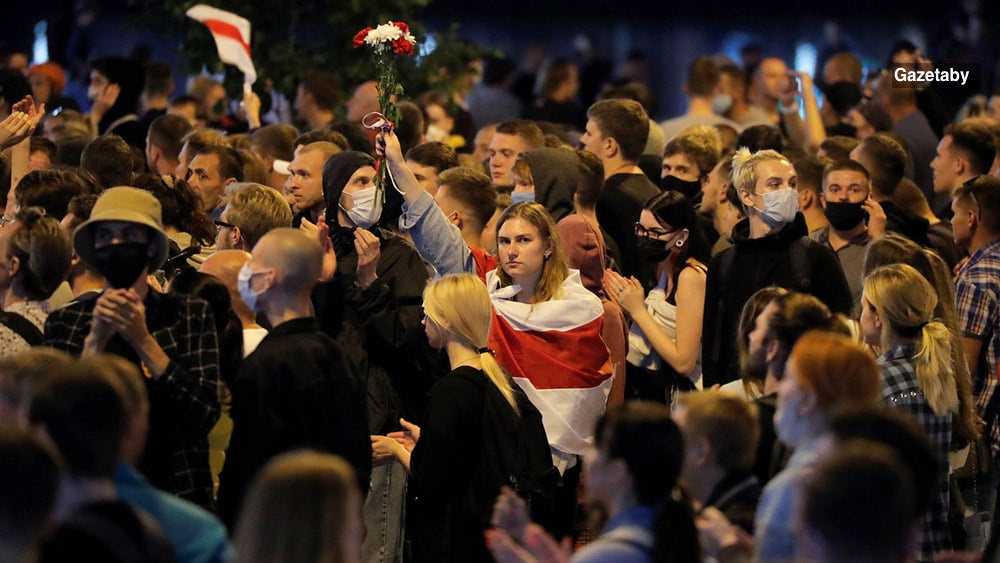 However, independent unions in Belarus continue their organizing efforts. Despite the difficulties of the pandemic and a lack of human and financial resources, they recruit more and more members. New local unions are formed, raising their voices and demands.
Some workers directly reach out to the existing democratic unions while others use the online platform called Trade Union Online (ПРОФСОЮЗ ОНЛАЙН), designed by the Belarusian Congress of Democratic Trade Unions (BKDP) where IndustriALL's three affiliates  SPM, BITU and REP are members. 
After years of political and economic repressions, new union members lack the basic knowledge about independent unions free from the government's and employers' influence. Independent trade unions have responsibility to mobilize, organize and educate their members, and they need international solidarity and support.
But this is not an easy mission since the entire machine of repression is directed against workers and their activists; many are fired, put in jail or harassed.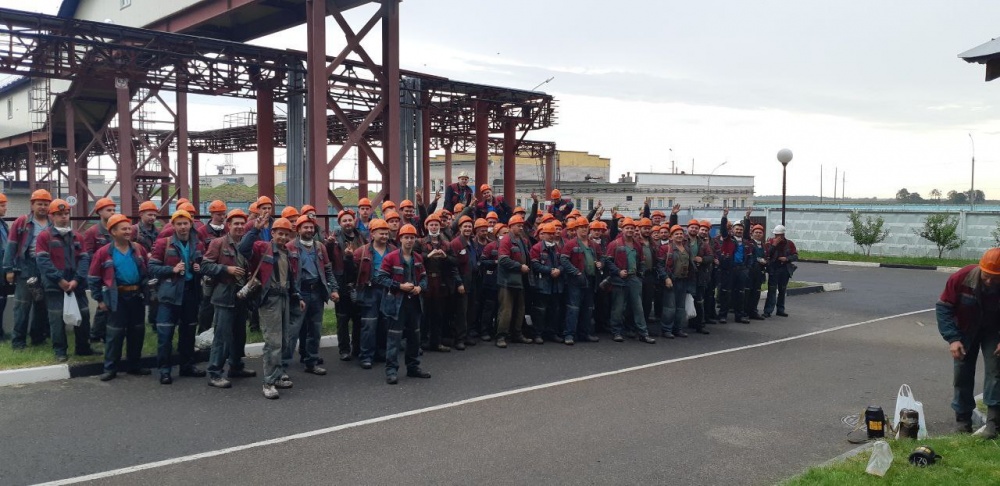 In August, the former president of the Belarusian Independent Trade Union (BITU) Mikalaj Zimin, was jailed together with other activists. Zimin was sentenced to 25 days of detention after having attended peaceful protests in the city of Soligorsk. His colleague Maxim Sereda was sentenced to twelve days of jail, while Jan Roman, a journalist and activist of the Free Metal Workers' Union (SPM) was brutally beaten, detained at the police station and fined, simply for enquiring about the fate of his colleagues.
Strike committee members and BITU leaders and activists Sergei Cherkasov, Pavel Puchenya, Yuri Korzun and Anatoly Bokun, have been arbitrarily detained several times. They faced renewed punishments while in prison and were finally released after 55 days in police custody following the international solidarity campaign.
Lizaveta Merliak, BITU's international secretary, was arrested in front of her house over a protest action in the city of Grodno. Thanks to national and international pressure, she was released from the custody, but fined for participation in illegal mass gatherings.
The most recent cases were the arrests of acting president of the Belarusian Radio and Electronic Industry Workers' Union (REP) Zinaida Mikhnyuk, regional REP activist Alexander Zakharuk and youth network coordinator Daria Polyakova. They were detained during a peaceful protest action in Brest on 25 October. 
At the end of October, 26 SPM members at Minsk electrotechnical plant, including the local union chair V. Chichmarev, his deputies M. Marynich and D. Krivonos and other elected members of the local union council, were dismissed without explanation, violating national law. 

IndustriALL Global Union, together with industriAll European Trade Union, has expressed its outrage, anger and protest at the disproportionate violence, persecution and arrests directed at the peaceful protests against the results of the presidential elections on 9 August. Together, they have asked Josep Borrell, High Representative for Foreign Affairs and Security Policy of the European Commission, to call on countries in the European Union to use all possible means to stop the intimidation of independent trade union leaders. 
On several occasions, IndustriALL has written to Belarussian authorities, urging them to stop the intimidation, pressure, violation and imprisonment of independent union leaders and striking workers, as well as to multinational companies with business relationship in Belarus asking them to conduct due diligence on violations of human and labour rights.
The global union movement stands united in its support for democracy in Belarus. Belarusians have showed an incredible ability to organize, and in the face of repression, workers continue to fight for democracy. International solidarity for the Belarusian unions' fight for their country must continue.