18 December, 2020The Homebased Women Workers Federation (HBWWF) has signed a MoU with the regional government's labour department to register homebased workers. The process will help thousands of workers to receive social protection benefits in the future. 
The directorate general of labour and the government of Pakistan's Sindh province have agreed on a Memorandum of Understanding (MoU) with IndustriALL affiliate HBWWF to start the registration process of home-based workers.
According to the MoU, all home-based workers are eligible for registration and the director general of labour will set up registration facilities. HBWWF will assist in bringing the home-based workers from all over the Sindh province for registration in the respective offices.
Zehra Khan of HBWWF, says:
"This is significant step forward for home-based workers' recognition. With the registration process we will be able to create a reliable database which will provide more and specific information about home-based workers. This will help both the government and the union to understand their needs. We are also working on a universal social security scheme with the Sindh government to cover homebased workers."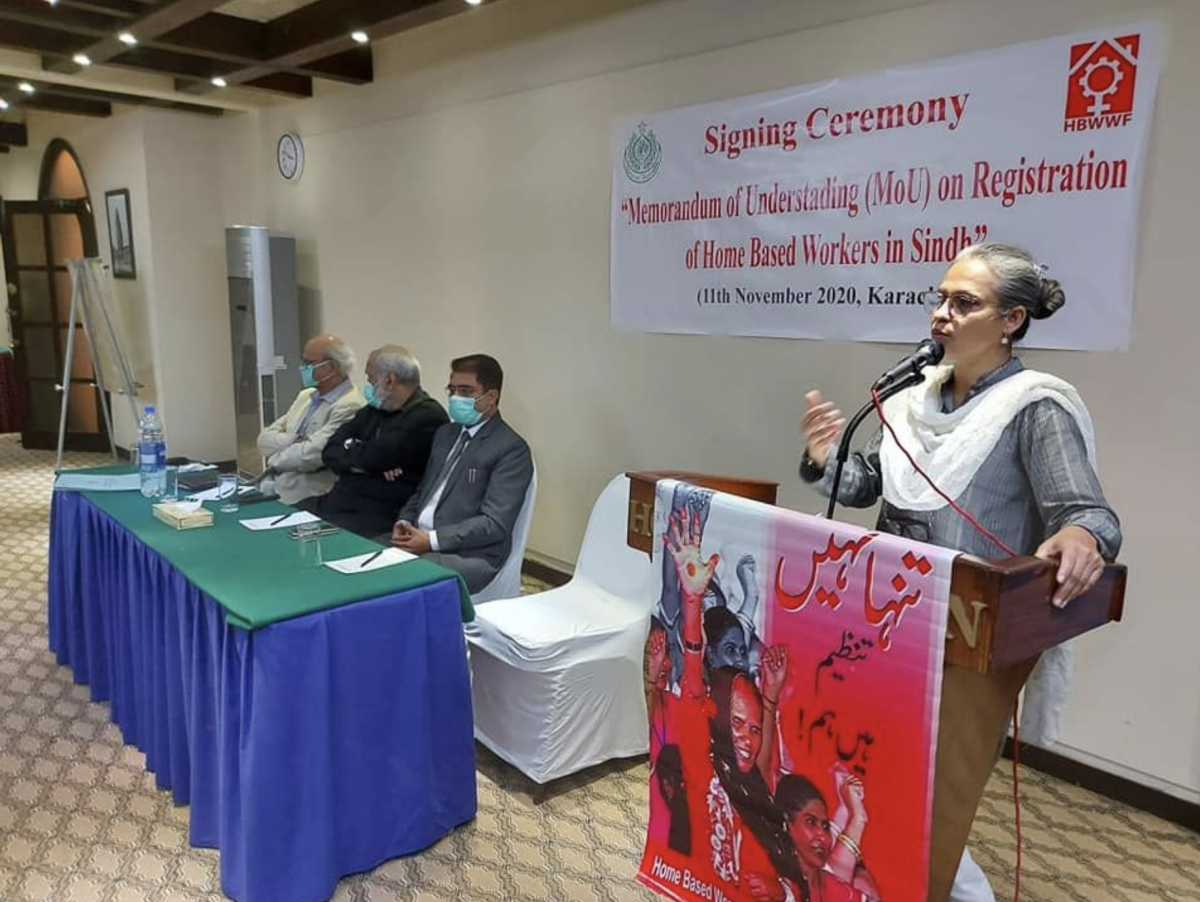 The registration process begins in December and is expected to be completed within three months. The HBWWF will assess and monitor the registration process and extend support to the labour department officials.
Apoorva Kaiwar, IndustriALL South Asia Regional secretary says:
"We appreciate HBWWF steadfast efforts and the government of Sindh's active cooperation with the union. HBWWF's strategic engagement in securing social protection for home-based workers has important lessons for other provinces in Pakistan and also for other South Asian countries. Now, more than ever before, we need genuine universal social protection and we will continue to support HBWWF's efforts on this front."