19 February, 2020IndustriALL Global Union affiliates from India, Pakistan and Nepal met in Kathmandu on 18-19 February 2020 to evaluate the progress made by the South Asia union building and multinational supply chain project and plan activity for the following years.
As part of a project supported by IndustriALL's Swedish affiliates through Union to Union, about 20,000 workers were organized in the three countries in 2018 and 2019, most of them precarious workers. Campaigns were also organized on mine safety in India and Pakistan, which helped affiliates increase their influence in mining areas by adding members and creating awareness.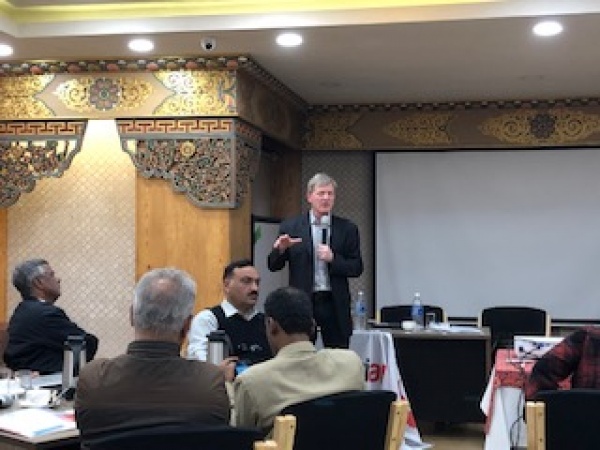 Atle Høie, IndustriALL assistant general secretary, said that "developing sustainable unions with a strong membership base and a democratic structure is the only way to ensure that workers' voices are heard by the employer and government. We need to ensure that women, youth and white collar workers belong to trade unions."
Women's participation and representation was discussed. Women are under-represented because of caring responsibilities and a lack of support from male union leaders. To make it easier for women to participate, more local level, single day meetings should be held. Including young workers in the project activities also continues to be a challenge.
The focus of the project activities over the next phase was decided at the meeting. Affiliates stressed the important of local activities, workshops on global framework agreements and supply chain organising.
Apoorva Kaiwar, IndustriALL South Asia regional secretary said that,  "we should use the project to develop union structures and activities of affiliates. It is only when our affiliates have a plan to develop their membership and strength that we can together use the project effectively."