6 February, 2020Environmental, social and governance issues remain challenges for the mining industry as it grapples with the new challenges of climate change and Industry 4.0.
These were the themes at both the Investing in Africa Mining Indaba and the Alternative Mining Indaba, which took place from 3-6 February in Cape Town, South Africa. The business-organized Mining Indaba's theme was "Optimizing growth and investment in the digitized mining economy" while the civil society Alternative Mining Indaba (AMI) focused on "Environmentally and economically sustainable mineral economies in an era of climate change catastrophe". IndustriALL Global Union participated in both events.
The Mining Indaba and AMI are separate events held concurrently. On the "sustainability day" at the Mining Indaba, the two events converge to discuss common issues. There are efforts to find common ground on sustainable mining and Just Transition.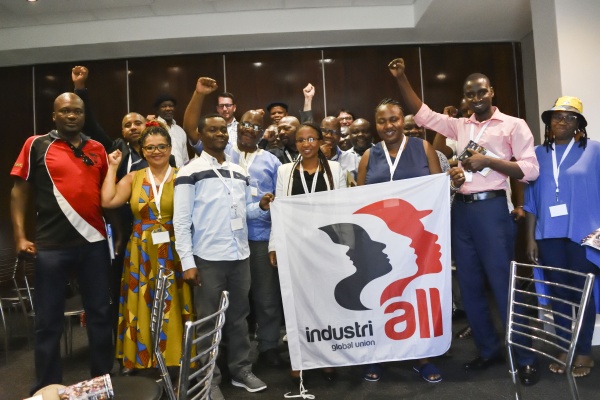 IndustriALL mining affiliates from the Democratic Republic of the Congo, Ghana, Madagascar, Namibia, South Africa and Zambia participated in the Mining Indaba, with support from the Friedrich Ebert Stiftung.
AMI aims to provide mining affected communities in African with a space to dialogue and seek solutions to their concerns with the mining sector. IndustriALL and its affiliates were active in sessions on climate change, Just Transition, and the social license to operate. Over 50 participants debated cooperation between trade unions and civil society in determining industry's social license, emphasizing that the rights of mineworkers and interests of mine-affected communities should be central to mining operations. The session discussed organizing artisanal and small-scale miners into unions.
The AMI recommended in a petition to the Mining Indaba that the legacy of past liabilities cannot be forgotten, with the tuberculosis/silicosis class action in South Africa given as an example. Industry must provide fair compensation to ex-mine workers and communities whose health was damaged by mining, and include them in discussions on how this is to be done.
Governments must ratify and implement ILO Convention 176 on safety and health in mines, as well as Convention 190 on violence and harassment at the workplace, particularly to protect women mine workers who are vulnerable to violence at work.
IndustriALL was present in a series of discussions at the Mining Indaba. A panel chaired by mining director Glen Mpufane addressed safety with the theme of "Achieving a 'Zero Harm' Approach". Attended by Joseph Montisetse, the president of South African affiliate the National Union of Mineworkers, the session discussed Convention 176. Montisetse addressed the alarming rate of incidents globally and the need to fundamentally change the approach to mine leadership by putting people first.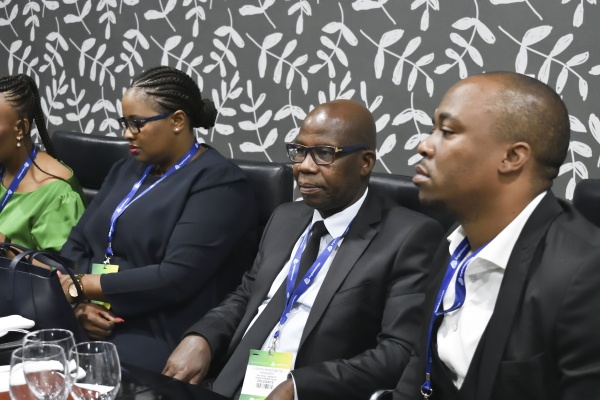 A session on "Mining 4.0" focused on how technology and innovation are transforming mining. Addressed by IndustriALL's assistant general secretary Kemal Özkan, the session asked what new mining technologies will mean for the future of work: what skills will be needed, and how can mining companies, governments and others ensure that locals have the right skills to allow mining to make its full contribution to sustainable development?
A digital mining economy can only come through a shift from old mining technologies to high-tech mining of automation, data and artificial intelligence. Unions want a Just Transition plan that includes replacing fossil fuels with renewable energy, retraining and reskilling workers, fair compensation when retrenchments take place, and social dialogue. Dialogue between communities and trade unions should lead to joint work, and Governments and civil society organizations should be involved.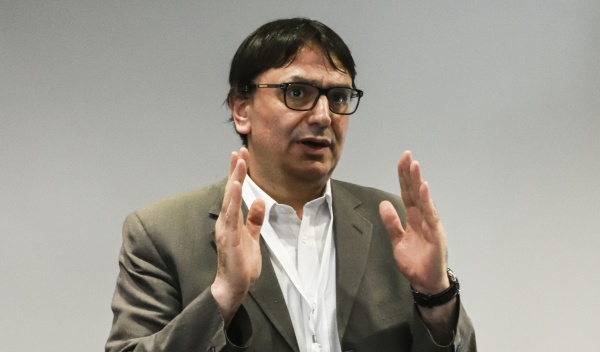 In his intervention, Kemal Özkan said:
"The millions of mining jobs are our jobs. No one can or should decide about the future of our jobs without workers and unions. Employment is the only tool that connects us to society and the economy.

"We need genuine global, national and local dialogue to discuss and project our future. Information, consultation, training, retraining, reskilling, and requalification are the main rights we demand. Dialogue on sustainable mining is essential to create decent jobs and to reduce poverty, as explained in the African Mining Vision."