21 January, 2021IndustriALL UK affiliate GMB has launched a series of seven one-day strikes to protest against British Gas' plans to fire and rehire and cut workers' pay and terms. This follows on a five-day strike earlier this month.
On 20 January, GMB members at British Gas launched the first of seven one-day strikes over the company's strategy to fire them all and rehire them on worse terms and conditions. Around 7,000 workers downed tools across the UK, as cities across the country lit up with "Stop the British Gas Fire" messages of support.
89 per cent of British Gas workers voted in favour of the strike after the CEO of parent company Centrica, Chris O'Shea, threatened to fire them all if they didn't "accept" cuts to pay and terms and conditions.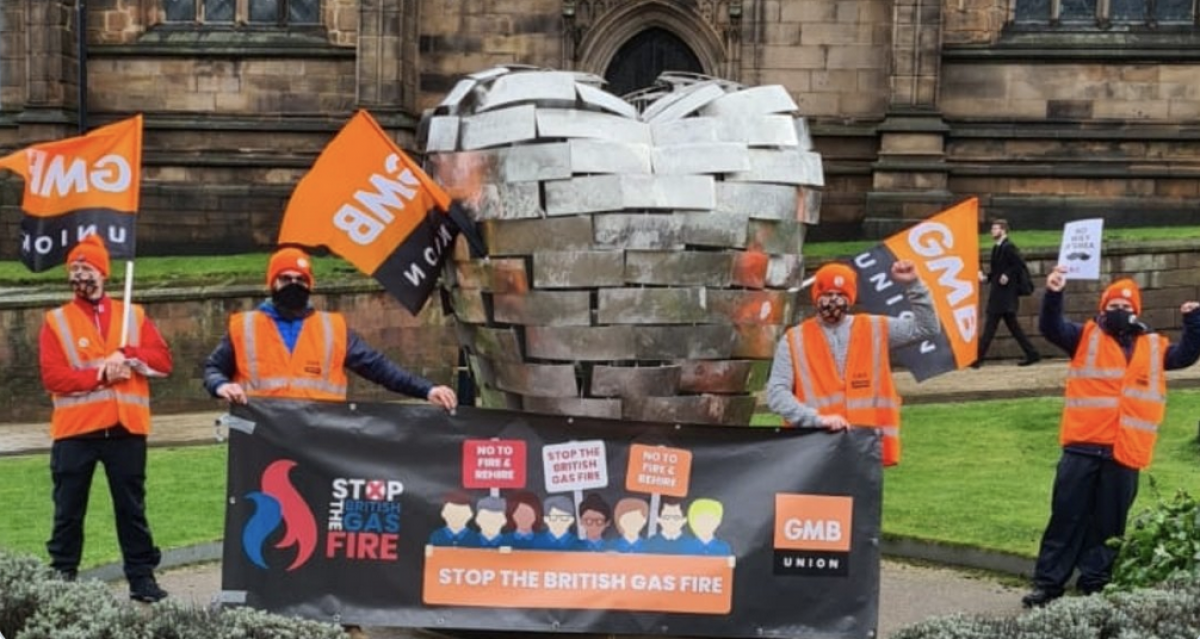 Justin Bowden, GMB national secretary, says:
"This is yet another attempt to get through to Mr O'Shea that staff accepting cuts of this magnitude in a profitable company is wishful thinking in the extreme. The company needs to put customers and staff first by abandoning wishful thinking and taking 'fire and rehire' off the table."
The strikes provoked by the company have caused massive disruption for the company's customers, with an estimated 100,000 homes waiting for service across the country.
Workers will continue the strike 22, 25, 29, 30, 31 January and 1 February.
IndustriALL Global Union condemns in the strongest terms the 'fire and rehire' plans and its recalcitrant stance during the long negotiations with the union over plans to reduce the workforce and shift employees on to new contracts last year.
"British Gas/Centrica is aggressively seeking to cut the pay and worsen the terms and conditions of employment of thousands of workers. We find it unacceptable that the company is forcing workers to accept worse employment contracts or lose their jobs, particularly in the middle of a terrible pandemic,"
says IndustriALL general secretary Valter Sanches.
"IndustriALL is calling on British Gas to treat union members with the respect they deserve, and return to the negotiating table with GMB to reach a fair and just solution."
British Gas parent company Centrica reported an operating profit (before exceptional items and tax) of £901 million in 2019.