22 October, 2021In the space of one week, two fatalities occurred at two separate ACC cement plants in India. The circumstances surrounding the accidents has not been made clear to unions. ACC is owned by Holcim.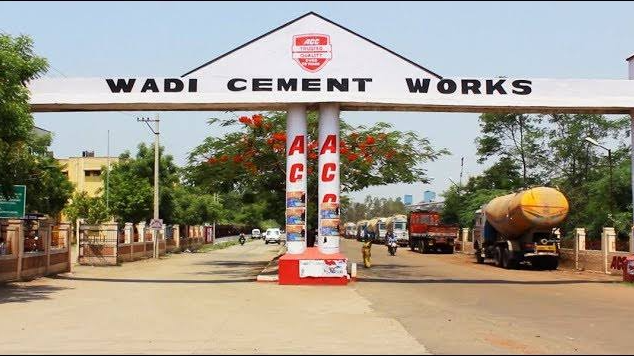 A 49-year old loader, Mr Subhash, was found dead at a wagon loading machine platform at ACC Wadi Cement in Karnataka on 8 October. Mr Subhash was a member of the plant-level union of IndustriALL Global Union affiliate, the Indian National Cement Workers' Federation (INCWF-INTUC).
On 13 October, 39-year old cement truck driver Chandra Mani Pradhan was found dead alongside his truck at ACC Bargarh Cement in Orissa after he came to load cement at the plant.
In both cases, the sequence of events leading to the fatal accidents has not been made clear, and the accidents have not been transparently investigated.
Both of the workers were third party contractors who are not employed directly by ACC. Because Mr Subhash had a permanent contract, his family will receive compensation. The family of Mr Pradhan is unlikely to receive any compensation.
Fatal accidents at ACC plants are not uncommon, and there have been numerous incidents in recent years. A major explosion at an ACC plant in Himachal Pradesh in 2020 led to the hospitalization of six workers. In 2019, three workers were killed at an ACC cement plant in Sindra.
Unions claim that this pattern of fatalities shows that Holcim is paying lip service to safety. The growing use of contract workers also undermines safety – in India, there are typically nine contractors for every permanent employee.
Holcim reported good financial results in 2020, and made large payouts to shareholders. But over the past six years, the company has reduced its permanent workforce from 140,000 to just 67,000 globally.
Holcim announced an ambition of zero harm, but the growing use of contractors undermines this ambition. Workers are still unsafe and die at work –  and the vast majority of the victims are subcontractors or third-party workers.
Materials industry director Alexander Ivanou said:
"We are deeply saddened to hear of these tragic, preventable accidents, and angered by Holcim's continued disregard for the safety of its workforce. We are also disturbed by the fact that the details of these accidents remain murky.

"It is time for the company to recognize global unions as partners, and to start a dialogue on workers' rights and the safety crisis in its plants. The company must comply with internationally recognized ILO health and safety standards, and allow union safety reps to inspect workplaces.

"The root of this problem is Holcim's growing use of third-party contractors. This outsourcing undermines safety culture at the workplace, and is a major contributor to the growing list of fatal accidents."
Deoraj Singh, general secretary of the INCWF-INTUC, said:
"ACC and Ambuja should strengthen the inspection system in all their cement plants and engage with the unions to participate and disclose all meaningful information on safety and health.

"They also should immediately stop engaging unskilled precarious workers and create a system of safety prevention, with no opportunity for shortfall. INCWF and its constituents are ready to work with Holcim management to safeguard the working conditions of cement workers."
The general secretaries of IndustriALL and the Building and Wood Workers' International sent a joint letter to Holcim, calling on the company to take immediate action to address the safety crisis.