17 October, 2019In a signing ceremony at the ILO in Geneva today, Belgian-based multinational materials company Umicore and IndustriALL Global Union renewed their Global Framework Agreement on Sustainable Development for another four-year period.
The global framework agreement was first signed in 2007 and renewed in 2011 and 2015 respectively. The 2019 renewal is the third. The renewed agreement covers human rights, including collective bargaining and equal opportunities, with a new section on violence and harassment at work with a reference to the newly adopted ILO Convention 190, safe and healthy working conditions and environmental issues. The agreement also adds important provisions on due diligence in the cobalt supply chain, and digital transformation.
Both parties have undertaken to pursue the constructive dialogue they initiated in 2007 to ensure successful implementation of the agreement.
Umicore's chief executive officer, Marc Grynberg, signed the agreement with IndustriALL general secretary Valter Sanches, in the presence of ILO director general Guy Ryder.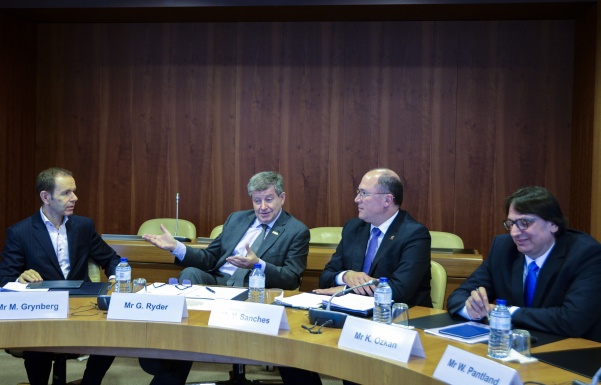 Guy Ryder said:
"There is an enormous amount to welcome in this agreement, and I congratulate both parties. Thank you for referencing the newest ILO Convention, 190, which was newly adopted in June. This is the first time I have seen it referenced in an official document."
He went on to praise the agreement for its commitment to environmental sustainability and supply chain due diligence.
Marc Grynberg spoke at length about the decision Umicore had taken to clean up pollution from its hundred years of industrial operations and to ensure an ethical supply of cobalt for smartphone and electrical vehicle batteries.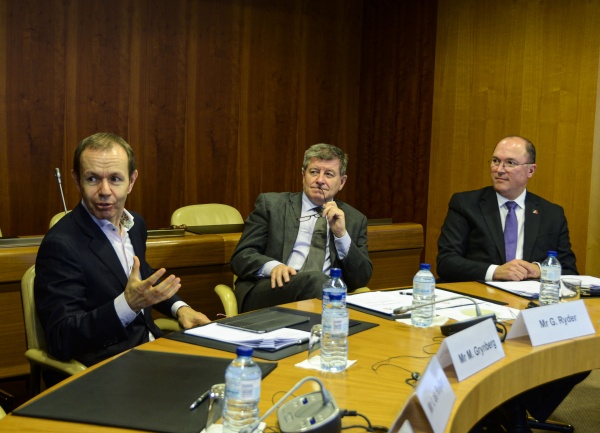 He said:
"This agreement reaffirms our commitment towards sustainability in which the engagement of all Umicore employees is vital. The dialogue with IndustriALL plays an important role in our quest to be a frontrunner in all aspects of sustainability, particularly along the supply chain of critical materials."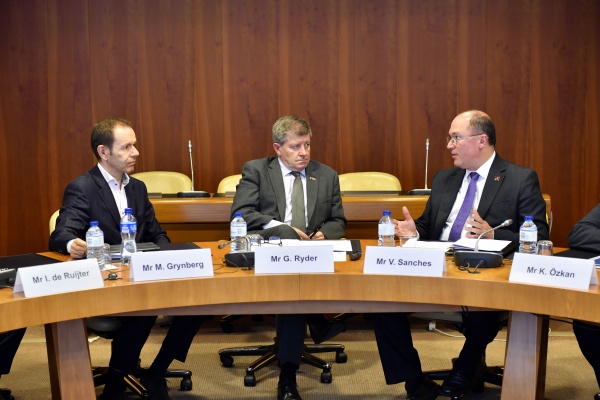 Valter Sanches added:
"The global environment is very divisive. We have to seize moments like these and use them to demonstrate that having an agreement with workers' representatives globally is an asset. Stable industrial relations give competitive advantage.

"We referenced ILO C190 because we don't need to wait for the convention to be ratified before we take action. We are particularly pleased with the commitment to supply chain due diligence and the procurement guidelines, particularly for cobalt."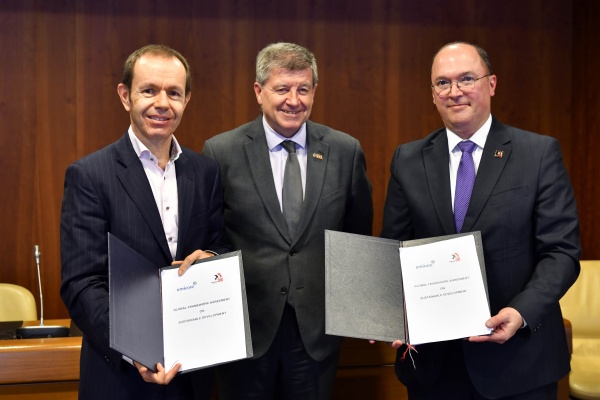 Umicore is a global materials technology and recycling group focused on clean mobility and recycling, employing 10,700 people around the world.