9 September, 2020IndustriALL affiliate BGTLWF has reached an agreement with Tanzila textile and the BGMEA to reinstate12 workers who were fired for participating in union activities.
Tanzila Textile fired twelve workers in January this year, as they filed for union registration. The fired workers include the president, general secretary and executive body members of the proposed union.
The workers reached out to IndustriALL affiliate, Bangladesh Garment, Textile and Leather Workers' Federation (BGTLWF), for help. Following series of meetings involving IndustriALL, the Bangladesh Garment Manufacturers and Exporters Association (BGMEA) and brands supplying from Tanzila textile, an agreement was signed on 5 September to reinstate all 12 workers.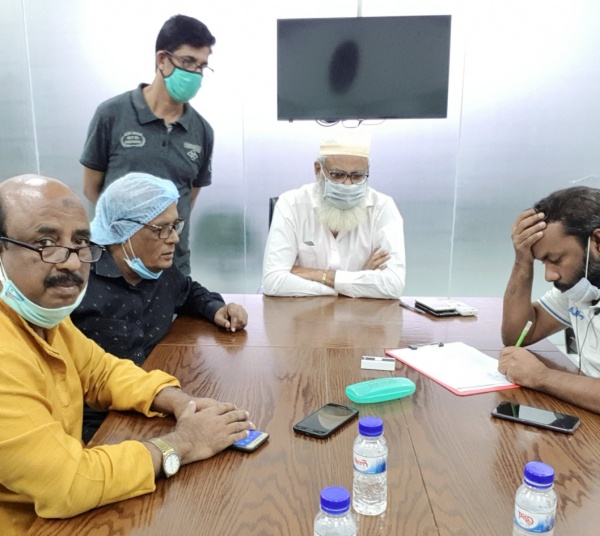 Kutubuddin Ahmed, BGTLWF president, says:
"This is an important victory for workers at Tanzila. IndustriALL's strategic action ensured that stakeholders, including the suppliers and BGMEA, changed tack at Tanzila to protect workers' right to freedom of association. Our struggle to defend union rights will continue."
Eight of the fired workers have already gone back to work and the others are expected to join soon. All workers resuming their services will be paid equal wages and benefits as the other workers. The reinstated workers will also be paid for the time they were not working due to the company's action.
The employer committed to not take any action against the workers, and the union agreed to withdraw their legal complaint against the employer.
Christina Hajagos-Clausen, IndustriALL textile director, says:
"We congratulate the BGTLWF and Tanzila workers for securing this significant success in these difficult times. IndustriALL will continue to take action to support affiliates' efforts to protect the rights of their members."
Tanzila textile is one of the leading garment and textile manufacturers in Dhaka, employing around 1,550 workers and supplying to, among others, Next, NKD, Li & Fung, Cotton On and ICA.