22 March, 2021Hungarian union Vasas is renegotiating the collective agreement at German-owned B Braun, demanding a wage increase for its members who worked hard to maintain the plant's level of production of medical devices throughout the lockdown caused by the Covid-19 pandemic.
Renegotiating the collective agreement, B Braun in Hungary are offering wage increases of between zero and five per cent, depending on the employee category, and are proposing to increase bonuses. The union is demanding an eight per cent increase of the base salary for all staff and is rejecting increased bonuses. According to the union, the bonus system, unilaterally introduced by the employer, often has unreachable targets.
During the month of March, the union organized a number of warning strikes, with nearly 100 per cent participation. For the first strike, the employer responded by sending the striking workers outside in freezing weather. After the union intervened, the workers could continue the strike in the warehouse.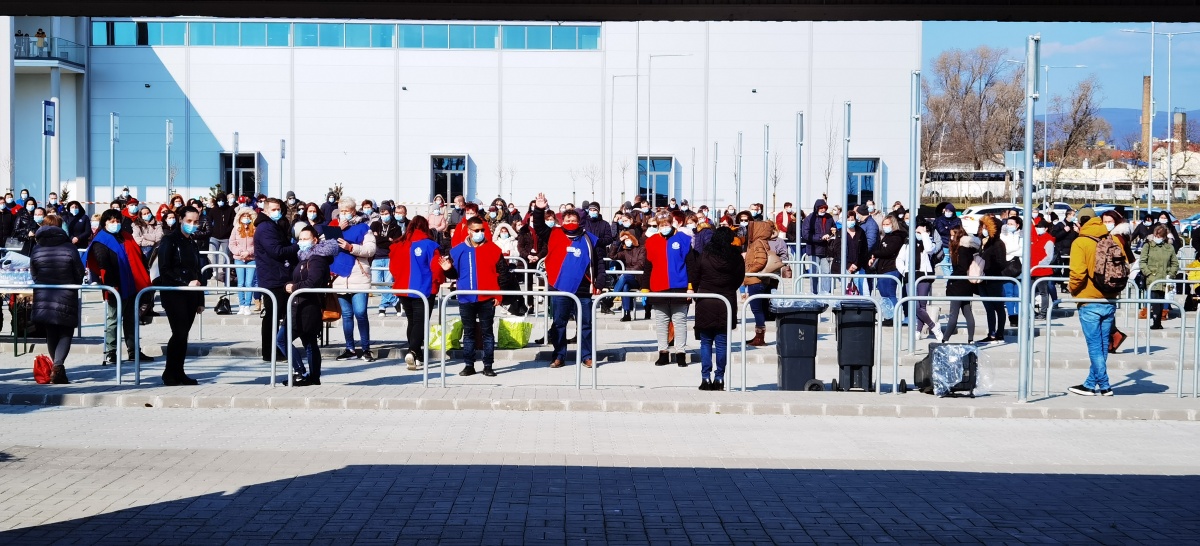 "During this last year, employees have worked hard to meet targets as production continued throughout the lockdown. We can't accept the pandemic being used as
an excuse, and that all the burden is put on the employees," says Balázs Bábel, Vasas vice-president.
"The employer is trying to create uncertainty among the workers, saying that our demands may lead to massive layoffs. But negotiations are continuing, and we are hopefully getting closer to a solution."
Writing to the workers, general secretaries of IndustriALL Global and IndustriAll Europe jointly said:
"At this time of global pandemic, your employer should be taking extra steps to show its appreciation and respect for its employees. We know that Hungary has strict lockdown measures due to the virus. Moreover, we know that you made a serious effort to maintain the factory's high level of production during the pandemic."
Vasas and its members are receiving solidarity support from the B Braun Latin American trade union network, as well as from German unions and the Works Council, and Hungarian union VDSz.
 
The Gyöngyös plant of multinational B Braun produces medical devices and employs ,1600 employees. Around 1,000 of them are blue collars, out of which 650 are union members.