2 November, 2020Three unionists from Industrial Workers Federation of Myanmar (IWFM) are running for general election as independent candidates on 8 November in the country's main industrial zones, aiming to champion workers' rights in the federal and regional parliaments.
The National League for Democracy (NLD) won a landslide victory in 2015, with 77 per cent of electable lower house seats. In Myanmar, 25 per cent of the total 440 lower house seats is reserved for military appointees.
But the NLD government, led by state counsellor Aung San Suu Kyi, has faced an increasingly divided society along ethnic lines and a range of unresolved workers' issues.
"We want parliamentarians to fight for workers' issues like unfair dismissals due to setting up of trade unions, suspension of workers' benefits and freedom of assembly during the pandemic. Labour laws must be reformed to protect workers' rights,"
says IWFM vice president Ma Soe Lay.
"We are also unhappy over the delay in implementing the minimum wage. The new rate should have been implemented in 2017, but the government only decided on 4,800 kyats (US$3.48) in May 2018. And it took around eight months for workers to receive the backdated rate."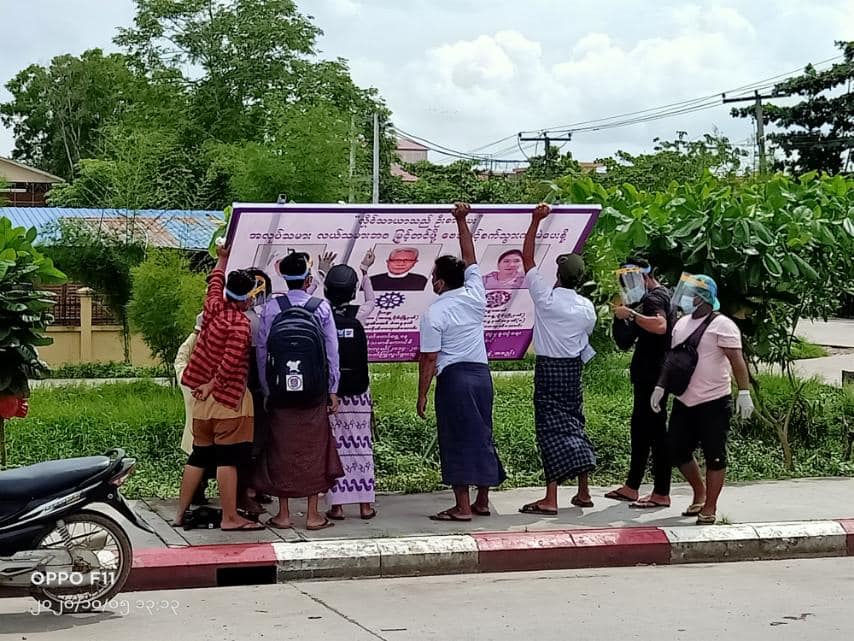 Ethnic parties have formed coalitions to run in the election, and the Confederation of Trade Unions of Myanmar (CTUM) has formed an alliance with Myanmar Farmers Union and other labour groups, sending eleven candidates, including three from IndustriALL affiliate IWFM, to join the election.
CTUM president U Maung Maung says:
"We have worked with the union, regional-level governments and parliamentarians for five years to deliver their promises to workers. But parliamentarians are not interested in freedom of association and industrial disputes.

"Therefore, CTUM and eleven other unions and networks have formed the Labour Alliance, deciding to have our own representatives to voice workers' and farmers' concerns. There is also a need to amend the laws in accordance with international labour standards.
IndustriALL regional secretary for South East Asia Annie Adviento says:
"Myanmar trade unionism has progressed at an amazing pace since unions became legal in 2012. The trade union movement must fight at both the political and economic fronts to defend workers' rights."