17 December, 2020Sanofi workers' unions from all regions, affiliated with IndustriALL Global Union, united this week to call on the leading pharmaceutical company to stop stripping back and cutting jobs.
With the eyes of the world turned to Covid-19 vaccine producers such as Sanofi, and with profits high for the company, the union network met this week and received concerning reports from Sanofi workers around the world. With sectoral analysis provided by IndustriALL Pharmaceuticals Director Tom Grinter, and an expert overview of the pandemic from IndustriALL's Hector Mareque, the virtual meeting brought together 50 Sanofi union leaders.
The IndustriALL Global Sanofi Trade Union Network meets regularly, and has an established structure with elected network coordinators at the global and regional levels. Key unions in the network take leadership roles from France, Japan and Brazil. The global network is the social partner for the company and seeks official recognition and social dialogue with global management.
Aline Eysseric, the coordinator of the global network, updated colleagues on the various restructuring projects of the company. Sanofi's consumer health products division is being made more independent within Sanofi. The measure affects 13,850 employees, spread over 175 countries and 12 factories. The Pluton project is a spin-off of the company's chemistry business to create a new entity producing active pharmaceutical ingredients in Europe. This process does not ensure transfer of socially bargained employment benefits.
Workers in the Sanofi global support functions are facing another large redundancy plan, as are workers in the Research & Development operations. Another example of an ongoing Sanofi restructuring program is called Play to Win which is cutting jobs and leaving German employees asking what they stand to win from it.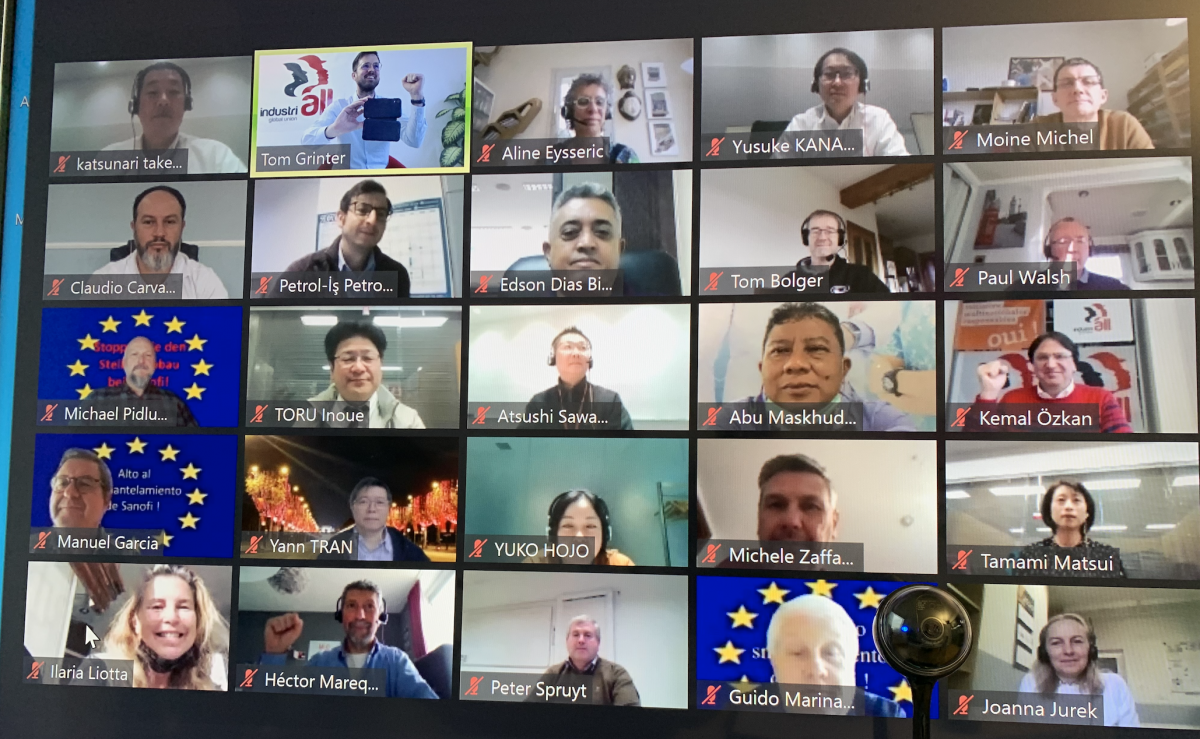 In many cases large numbers of redundancies are coupled with increases in numbers of subcontractors at the worksites.
IndustriALL assistant general secretary Kemal Özkan said:
"Consumers and wider society are looking to companies such as Sanofi for reassurance that the health crisis will be tackled with new treatments and technologies. Governments are spending huge amounts of public money to order Sanofi vaccines. But at the same time the company is breaking the stability of its employees' jobs, with greedy restructuring and cuts.

Sanofi management needs to build a respectful dialogue with IndustriALL and the global union network, to work through these tumultuous times with respect and dialogue for its employees."
The Sanofi unions will continue networking, and exchanging information at a regional and global level, and will take coordinated action to oppose workers paying heavily for the ongoing restructuring at the company.