29 July, 2019Young workers in Sub Saharan Africa live in a region of high unemployment, inequality, poverty, low manufacturing and declining industrialization. Further, transformation at the workplace is taking place due to Industry 4.0 automation and artificial intelligence. 
These are some of the issues that were discussed at the youth activist school in Durban, South Africa, 23-25 July which concluded that the challenges are also an opportunity to transform unions.
The 26 participants at the school were drawn from five IndustriALL Global Union affiliates from Madagascar, Mauritius and South Africa: Union des Syndicats Autonomes de Madagascar-Federation des Syndicats Autonomes des Travailleurs d'Industrie and Confédération des Travailleurs du Secteur Prive from Mauritius participated. The South African affiliates represented were the National Union of Mineworkers, the National Union of Metalworkers of South Africa, the Southern African Clothing and Textile Workers Union, and UASA.
The issues discussed include youth involvement in organizing and building union power. Upskilling young workers for future union leadership, participation of young women in the unions, building union solidarity to confront multinational companies and deal with social issues including xenophobia in South Africa as well as migrant workers' rights. Unions were also urged to engage governments, through social dialogue, on sustainable industrial policies and youth employment policies. Unions should also organize informal workers such as artisanal miners.
The school said unions should work with community groups on social issues such as land and housing. Abahlali baseMjondolo, a South African housing and land rights activist group, participated and suggested how unions can work with community movements. 
The school was organized by the IndustriALL Sub Saharan African region with support from the Friedrich Ebert Stiftung (FES) South Africa, and the FES Trade Union Competence Centre (FES-TUCC). The IndustriALL regional office and FES Nigeria and FES Tanzania have conducted similar youth schools in those countries.
Mbuso Moyo, programme manager for labour and social policy at FES South Africa said:
"We commend our partnership with IndustriALL for fighting for the rights of vulnerable workers and for accomplishing a lot with limited resources."
Iris Nothofer, FES-TUCC added: 
"The formation of youth structures and the involvement of young workers in union activities plays a crucial role in transforming trade unions. If trade unions want to remain relevant actors in shaping societal and political change, they must become more inclusive, representative and democratic."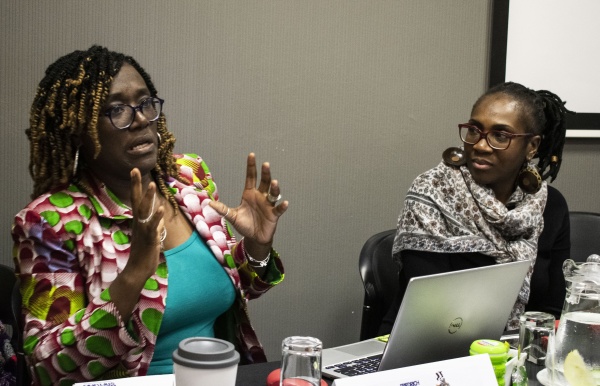 Paule France Ndessomin, IndustriALL regional secretary for Sub Saharan Africa said the school is an opportunity for the youth:
"The school is an opportunity for young trade unionists to define the union that they want to see in the future. Unions should adapt to technological shifts and engage governments on sustainability and Just Transition policies."