28 June, 2022Last week, Bangladesh' ministry of labour and employment launched a pilot for an employment injury scheme in collaboration with the International Labour Organization. The scheme will cover the country's four million ready-made garment (RMG) workers.
The employment injury scheme (EIS) is a social protection scheme including compensation for medical treatment and rehabilitation services, as well as income loss caused by occupational injuries and disease. The pilot project aims to top up the lump sums already paid in Bangladesh for death and permanent disability due to work injury, and to ensure that work-related compensations are line with international labour standards.
The project, which is funded by the governments of Netherlands and Germany, will also gather data on average medical costs for a worker in case of injury, benefits provided in case of temporary incapacity, along with capacity-building on occupational accidents, diseases and rehabilitation, with the aim of fine-tuning what the cost of a fully functioning EIS could be in Bangladesh.
Around 150 RMG factories will participate in the first part of the pilot, which will initially run for three years, with the option of being extended for another two. If the pilot proves successful, it could be extended to other sectors of the economy.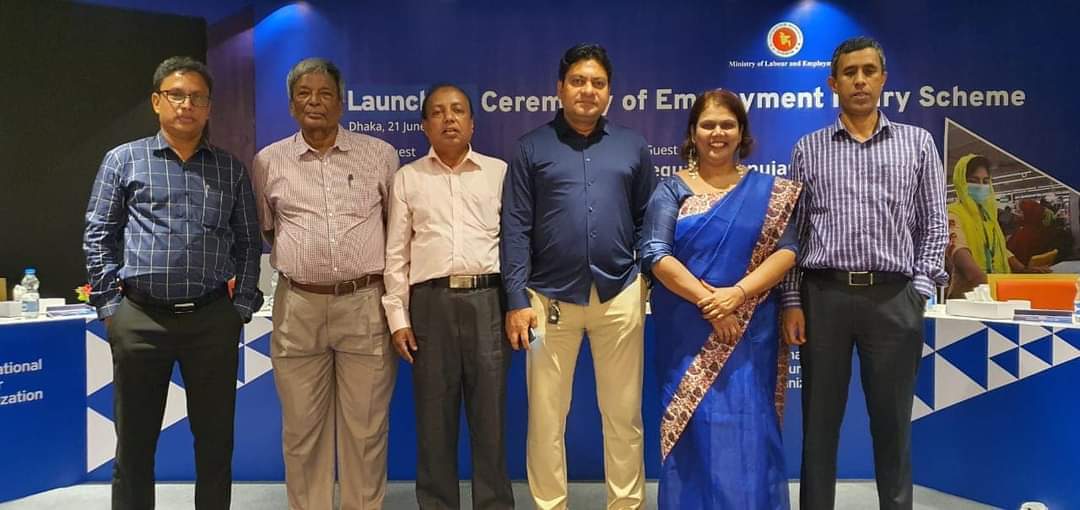 Rashadul Alam Raju, general secretary of IndustriALL Bangladesh Council and Bangladesh Independent Garment Workers Union Federation (BIGUF), says:
"This scheme is an important step towards ensuring workers' safety and well-being in case of a workplace injury, as well as for providing rehabilitation services when returning to work.  Having said this, we need to wait and see how effective the plan will be once it is implemented and the procedures for filing for compensation is made clearer."
A tripartite committee with representatives from the government, employers' associations and unions, has been set up, under which the process of paying compensation and ensuring medical care of the injured will be done. International brands and retailers will provide voluntary contributions to cover the top-up payment and administration costs. The injury-related compensation mechanism under the scheme is based on a no-fault and risk-sharing approach and provides for long-term periodical payments instead of a lump sum settlement for economic loss.  
So far seven brands, including Bestseller, Fast Retailing, the H&M Group, KiK Textilien und Non-Food GmbH, Primark and Tchibo, have signed pledges as commitments for voluntary financial contributions.
Christina Hajagos-Clausen, IndustriALL textile director, says that this is an important first step in developing a strong social safety net for the workers, but more brands need to join to make the pilot sustainable.
"It is part of the responsibility of global brands and retailers to contribute financially to this kind of system. We call on global brands and retailers take responsibility for the workers in their supply chains."