21 January, 2022On January 20, civil society, unions, lawmakers, opposition parties and others came together in the Chilean capital Santiago to demand sustainable lithium policies. IndustriALL affiliate Industrial Chile Constramet is actively mobilizing to ensure that lithium, a key transition mineral, serves the general interest of the nation and promotes re-industrilization.
Thursday's demonstration was prompted by the decision of outgoing conservative President Sebastian Piñera to push ahead with its controversial lithium tender initiated late last year. Many sectors called on the government to suspend the process to enable the incoming government of leftist Gabriel Boric to outline its promised national policy on lithium.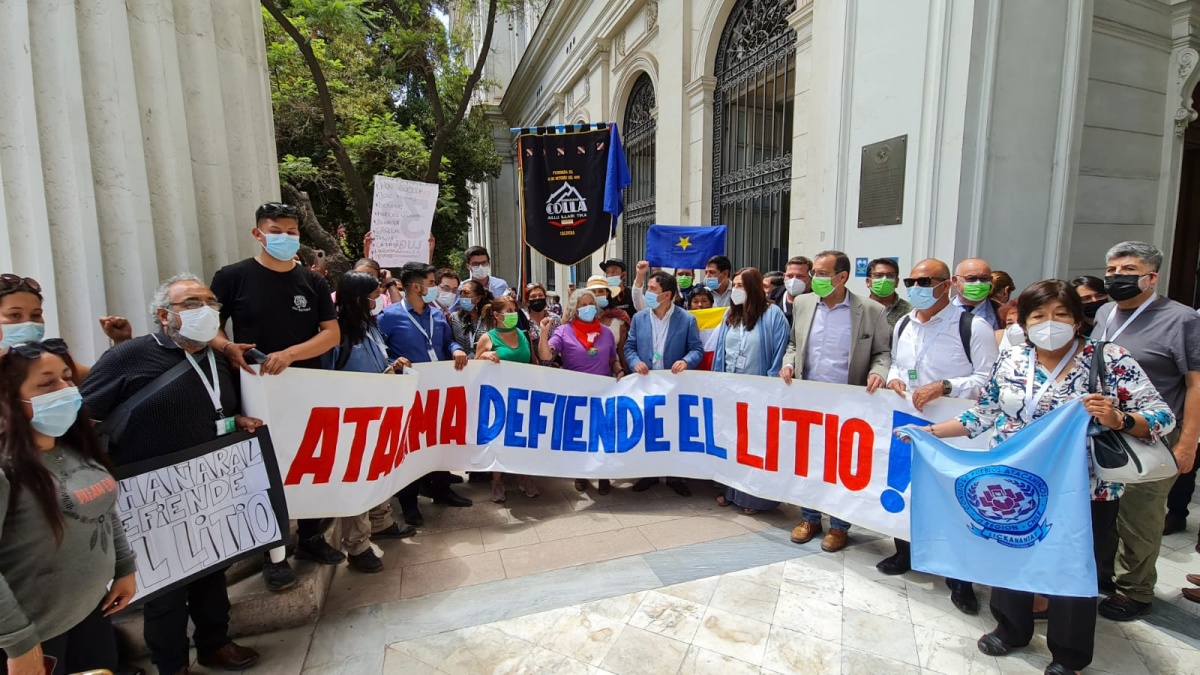 In mid-January, with one foot out the door, Piñera completed the tender process by awarding 20-year contracts to two companies, the Chinese car and battery maker BYD and Chilean company Servicios y Operaciones Mineras del Norte S.A. belonging to the Errázuriz conglomerate. The 41 million dollar contracts permit the extraction of 160,000 tons of lithium. 
Days later, however, a local court suspended the process following an appeal filed by the regional government and indigenous groups in the Atacama desert where lithium is extracted.
 
Chile has the world's largest reserves of lithium. Lithium is a critical commodity for the production of batteries for electric vehicles and digital devices, and demand for this transition mineral is growing rapidly.  Lithium extraction is often linked to environmental, social and labour abuses, raising concerns that in the absence of sustainable industrial policies increased production could have a negative impact on local communities, workers and the environment.
 
Says Miguel Soto, international secretary of Industrial Chile Constramet: 
"This bidding process was inappropriate and improvised. It was based on an extractivist model that fails to protect the environment, workers, communities or to generate value. Till now Chile has exported its lithium with little or no added value, denying us the opportunity to generate higher revenues. This is a time to be thinking about what's best for the country. With lithium prices at between 25 and 30 thousand dollars a ton and climbing, we need a more ambitious and future-oriented state policy."