21 June, 2019The auto industry is experiencing rapid dramatic change, due to a technology shift to electrified and autonomous vehicles. IndustriALL Global Union hosted an experts' meeting in Geneva, Switzerland on 19-20 June to develop trade union strategies to respond to the transformation.
The meeting was attended by experts from auto unions affiliated to IndustriALL: IF Metall in Sweden, IG Metall in Germany, the KMWU in Korea, the JAW in Japan, NUMSA in South Africa, Unifor in Canada, the UAW in the USA, and Unite in the UK.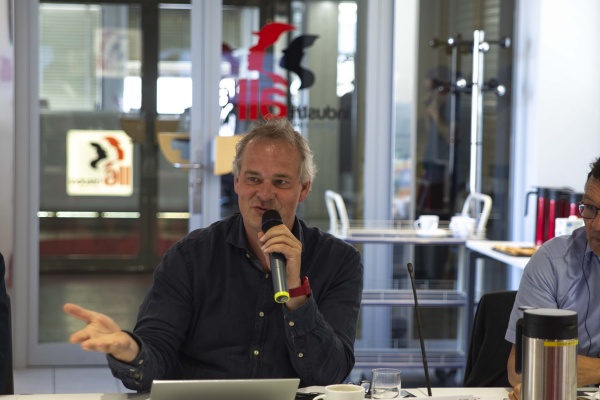 IndustriALL auto sector director Georg Leutert opened the meeting by saying:
"Change in the sector is uneven and complex, with competing technologies and political contexts. This makes it difficult to elaborate a trade union response, and uncertainty retards action.

"But we do have some answers. There are clear scenarios emerging, and good practice examples for a transition that secures employment. By focusing on this, we can develop a common action plan that ensures that workers' rights are defended."
Dr Martin Schwarz-Kocher, of the IMU Institute in Stuttgart, Germany, gave a detailed overview of the state of the sector and possible scenarios for its future development. Electric mobility is the most energy efficient solution, and without it, the world will fail to meet its Paris climate targets. There will also be a significant change in transport culture, and a switch from private to public.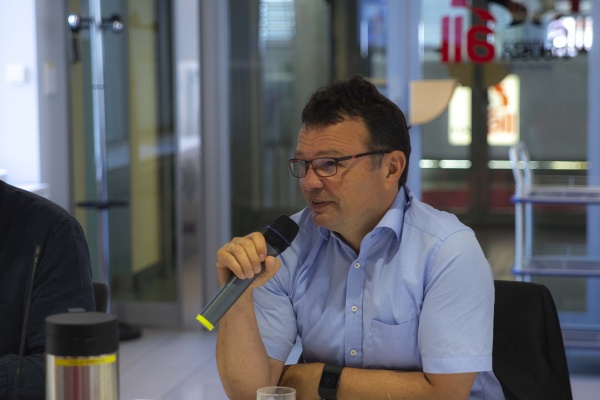 A number of different vehicle technologies are being developed, notably hybrid (HEV and PHEV), battery (BEV) and hydrogen fuel cell (FCEV). It is not yet clear which will dominate. The future demand for labour will depend heavily of which powertrain is brought to market, and when. It is likely that that all three technology types will work alongside each other.
Dr Schwarz-Kocher explained that the mass production model of the current original equipment manufacturers (OEMs) faces competition from smaller, bespoke producers using 3-D printing, a shift from assembly lines to modular production, as well as from the shift to other forms of mobility.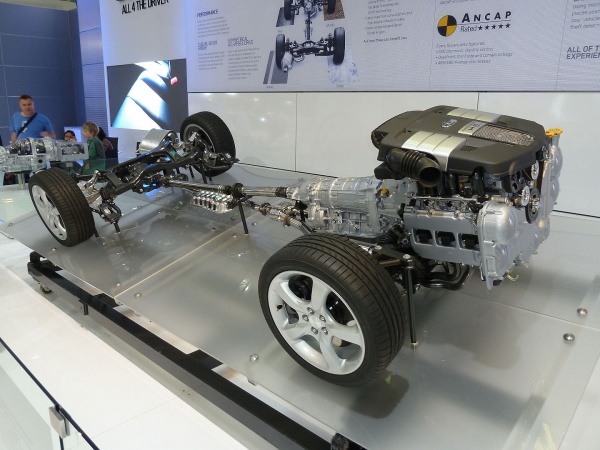 With a robust strategy, managed well, it is possible to successfully transition with only a small reduction in employment and no major impact on the industry. However, workers in research and development will be particularly affected, and the jobs of up to 45 per cent of powertrain workers could be affected negatively. Electrified powertrains have significantly fewer components and require fewer workers to assemble.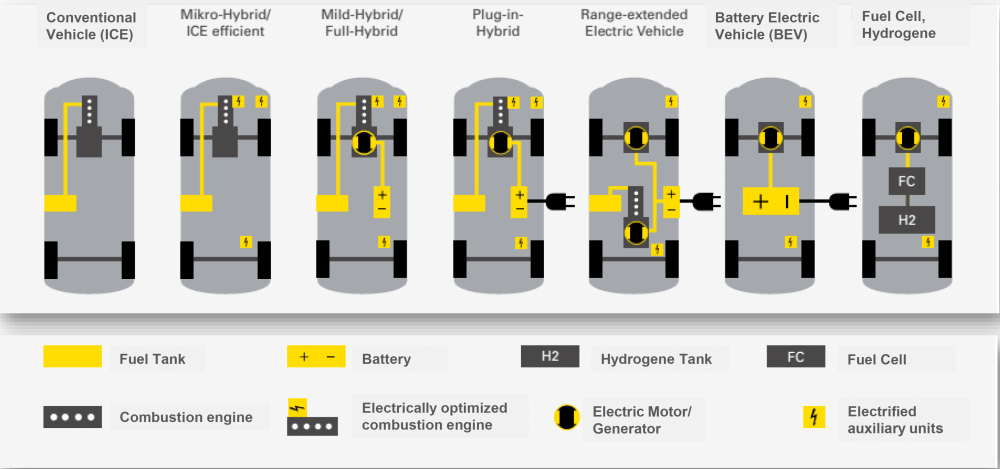 Powertrain concepts in electrified vehicles
There will be a radical change in tasks, and mechanical engineers may need to retrain as electrical or software engineers.
The auto industry is particularly reliant on an ecosystem of expertise, and maintaining regional industrial clusters that can continue to innovative is important for keeping jobs. This means coordination between local authorities, OEMs and component producers, the transformation of manufacturing plants and skills development for workers.
Representatives contrasted their experience with the scenarios laid out. Globally, development is uneven, and the role out of electric car charging infrastructure – as well as power generation – is hugely important. As governments have not lead the necessary standardization, this is likely to happen through competition and consolidation by big energy companies. Globally, eroding wages may affect the viability of the market, and only middle class people with private garages will be able to install home charging stations.
Unions need a common rights-based framework, such as a transition charter for the industry. Workers have a right to work and to employment stability, and a right to know about planned changes.
The IndustriALL automotive working group will meet in December. Before the meeting, there will be an exercise to map national policies, and best practice examples will be developed.