22 October, 2020The Italian affiliates of IndustriALL Global Union, FIM-CISL, FIOM-CGIL and UILM-UiIL, representing workers of Whirlpool, a multinational that produces home appliances, are staging two days of protest action on 22 and 23 October. They demand a review of the company's decision to close down its Naples site by the end of October 2020. The decision jeopardizes over 400 jobs.
The unions called for an eight-hour strike on October 22. The strike affects all the Italian sites of the group. The strike action is organized in conjunction with the meeting convened by the Ministry of Economic Development today. The results of the meeting are still to be announced.
The unions announced that on 23 October demonstrations will start in different cities of Italy until Whirlpool withdraws its decision to close its Naples site on October 31. Workers and their unions strongly oppose this decision as this affects all Whirlpool workers as well as those in related industries, and violates the agreement reached with the Ministry of Economic Development in 2018. Also, the unions insist that the decision to close the Naples site will gradually impoverish Italian skills and capacity in the production of household appliances.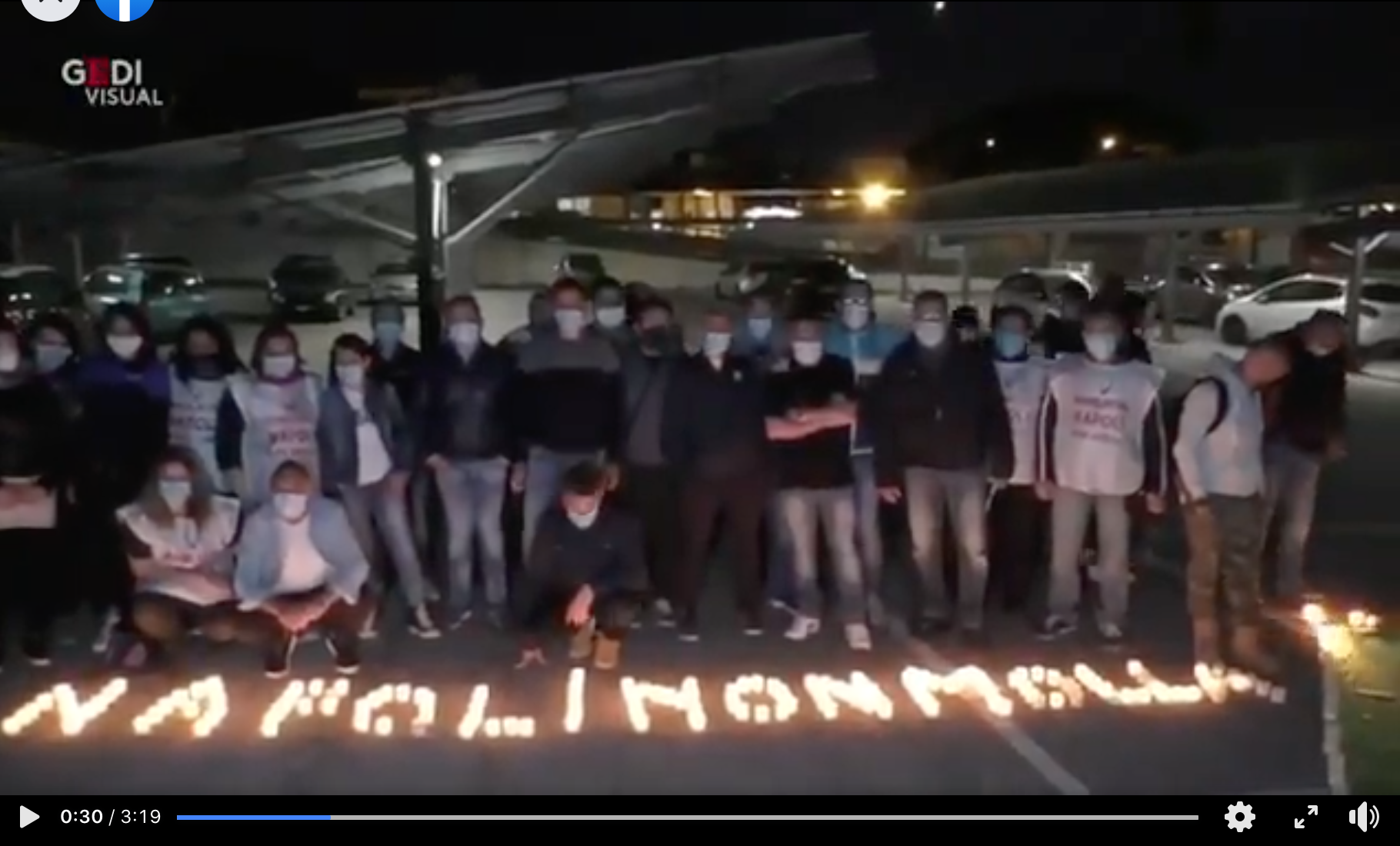 According to the agreement signed in 2018 at the Ministry of Economic Development, Whirlpool committed to keeping Italy as a strategic industrial and market base for the European, Middle East and Africa region. The company then promised to invest €250 million for the three-year period from 2019 to 2021 in innovation, products and processes and research and development at its industrial sites in Italy.
Kan Matsuzaki, IndustriALL director of ICT, Electrical and Electronics, Shipbuilding and Shipbreaking: 
"We extend our full solidarity support to our affiliates and Whirlpool workers. The company's decision to close down the Naples site in the middle of a pandemic and the rampant crisis cannot be justified.  The Italian government must put all their efforts in order to prevent this blow to the local economy, workers and their families. Whirlpool must stay in Naples!"