1 July, 2021More than 150,000 workers at the public sector plant Steel Authority of India (SAIL) and Rashtriya Ispat Nigam Limited (RINL) went on strike on 30 June after negotiations to solve a deadlock over wages failed.
The public sector steel workers went on strike as negotiations on wages and other issues failed, despite genuine engagement from the trade unions for more than six days. The wage revision has been pending since December 2017.
The collective agreement is usually revised every five years by the National Joint Committee on Steel (NJCS), made up by SAIL management and the five central trade union federation in India, including IndustriALL affiliates SMEFI (HMS) and INMF (INTUC). But this time, management has delayed the bargaining process and offered negligible revision of wages.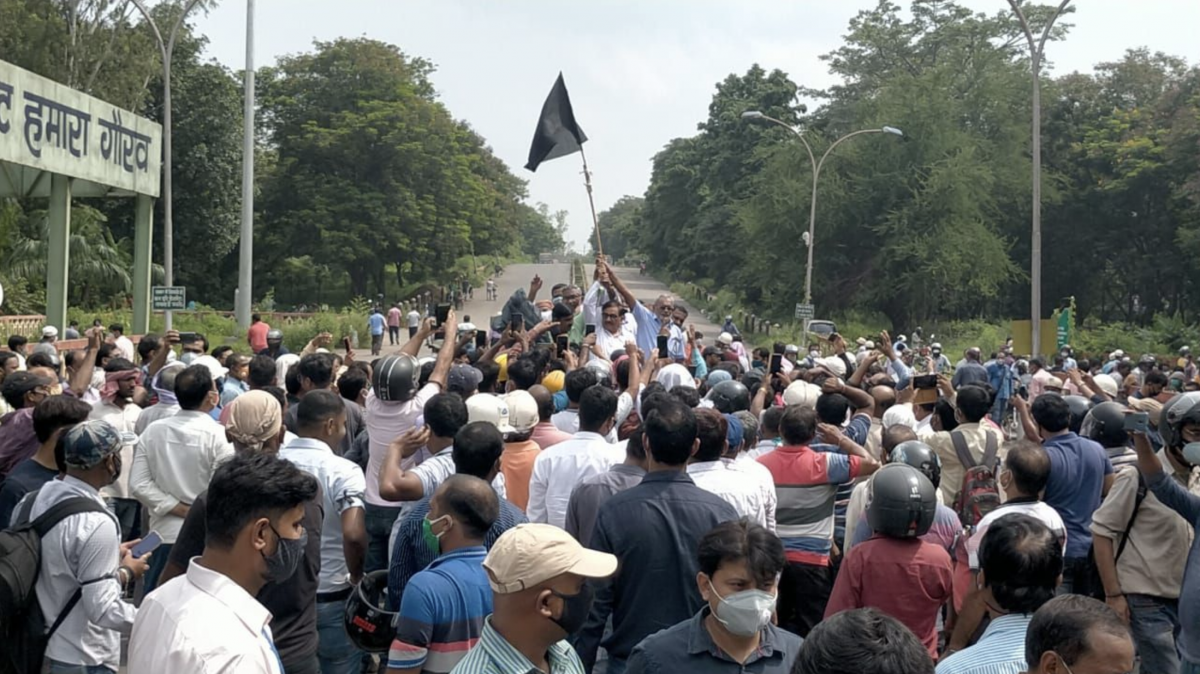 The joint union demands include:
Respectable revision of wages for both permanent and contract workers
Enhancing employer's contribution to pension scheme
Covid compensation and employment to a suitable family member on compassionate ground if a worker dies of Covid
Withdrawal of workers suspension in Bhilai and Bokaro steel plants
Stop privatisation of SAIL and RINL
Sanjay Vadhavkar, general secretary of Steel, Metal & Engineering Workers' Federation of India (SMEFI) and member of IndustriALL's executive committee, says:
"A core member of the NJCS for the past 15 years, I have rarely faced such passive behaviour of SAIL management, failing to address workers' genuine demands over the long-pending wage revision. Workers have continued during the pandemic and the company has recorded a considerable profit. Yet management is ignoring and undermining the rights and benefits of the steel workers, including precarious workers."
Kemal Özkan, IndustriALL assistant general secretary, says:
"We stand in solidarity with the steel workers and urge both the government and management to change their attitude towards the workers' demands. We are deeply concerned over the hundreds of steel workers who have lost their lives to Covid, and many have lost family members. SAIL and RINL management should immediately establish a constructive social dialogue with the unions and provide a concrete response to their genuine and long pending demands."
SAIL is one of the major public sector steel companies in the world with five integrated steel plants in Rourkela, Durgapur, Bhilai, Bokaro, Burnpur, three special plants at Salem, Durgapur, and Bhadravati, a ferro alloy plant at Chandrapur, and about 20 coal and iron ore mines. RINL has a major steel plant in Vishakhapatnam.