30 July, 2020Over a number of years, management at Shints ETP Garments built cordial industrial relations with the union at the factory at Bole Lemi industrial park in Addis Ababa. Unfortunately, recent changes in management have seen the introduction of union busting tactics that are pushing back the gains.
The Industrial Federation of Textile Leather and Garment Workers Trade Union (IFTLGWTU), affiliated to IndustriALL Global Union, says the management of the garment manufacturer that exports outdoor clothing and sportswear under the US trade policy the African Growth and Opportunity Act (AGOA), is discouraging workers from joining the union.
Shints, which employs 4,414 workers at Bole Lemi, has also stopped deducting union dues from wages. Efforts to meet the management have been unsuccessful as they are resistant to resolving the issues raised by the union. According to the IFTLGWTU, Shints falsely claims that they are the only company in the industrial park that allows unions to recruit and organize – yet their actions show otherwise.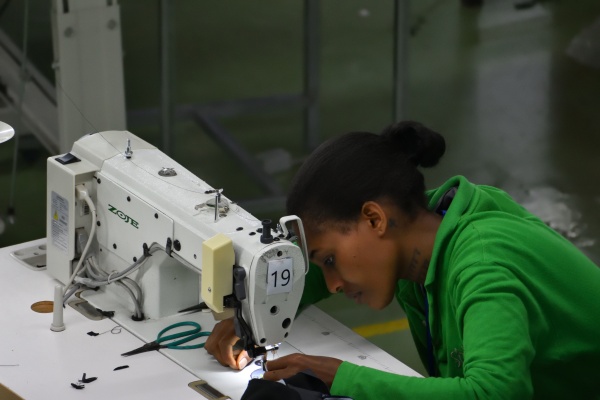 The union is worried that the anti-union campaign is responsible for a loss of membership, which dropped from 3,800 to 2,500. Further, it is raising concerns on health and safety, including Covid-19 prevention measures at the factory, after 60 workers, presently in quarantine, tested positive for the coronavirus.
Angesome Geberyohannes, the president of the IFTLGWTU, is dismayed by what is happening. He says:
"Around mid-2019 things began to change for the worst as the friendly environment was replaced by hostility and suppression of union and workers' rights. Some vibrant union leaders were forced to resign from union positions, and it is now difficult to replace them because meetings are prohibited by the management. This is weakening the union. On Covid-19, the company must follow strict adherence to prevent the spread in the factory."
Valter Sanches, IndustriALL general secretary, wrote to the CEO of the Korean-headquartered parent company, Shin Textile Solutions, condemning the union-busting.
He says:

"It is unacceptable that management at Shints are violating workers' rights that are protected by the Ethiopian constitution and labour laws. These rights are also protected by International Labour Organization Convention 87 on freedom of association and protection of the right to organize, and Convention 98 on the right to organize and collective bargaining. We call upon the management to stop this push back and allow the union to operate as before."