21 September, 2020The economic shutdown caused by Covid-19 lockdowns has thrown the world into turmoil, and accelerated trends that were already underway. But unions are prepared. We can seize the moment to remake the world.
FEATURE
Text: Walton Pantland
The virus seems to have emerged at a fresh produce market in Wuhan, China, sometime late last year. Like the proverbial butterfly flapping its wings, the infected bat or pangolin has caused a storm of disruption across the world.
The pandemic perfectly exposes globalization, and its long, opaque supply chains. Everything is connected to everything else, but it's not always clear how, or what we can do to influence the flow of money, power and information.
This is the environment trade unions have operated in since the 1980s: attempting to find local solutions to complex global problems, and learning to confront formless, footloose capital through growing international cooperation. Global unions pioneered a new workers' internationalism, globalizing industrial relations with Global Framework Agreements, international solidarity campaigns, and leveraging consumer pressure on brands.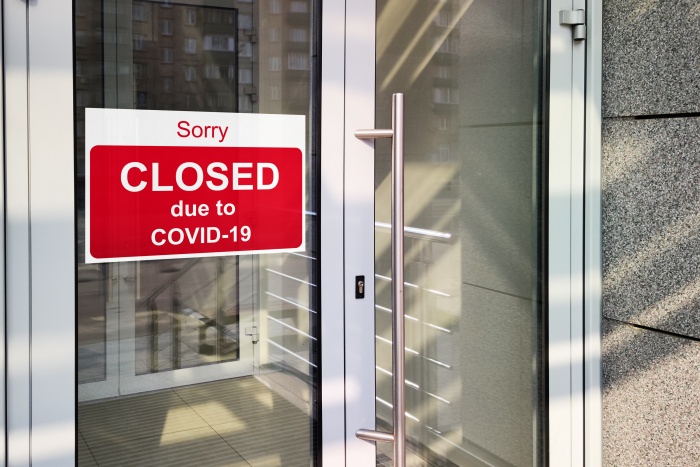 That world came to an abrupt halt in March this year. The global economy shut, borders closed and countries went into lockdown.
Now, as many countries begin a cautious reopening, the shape of the new world is yet to be defined. But the coronavirus crisis seems like a definitive break, a full stop. 
The world will be different from now on.
The virus was hailed as a great leveler: rich or poor, we are all biologically susceptible to infection. In fact, it highlighted a distinct class divide. The virus first spread from China through the class of international business people who attend global meetings. It spread across Europe through the class that winters in Italian ski resorts, and to Africa and Latin America through the class that holidays in Europe.
The impact has also been uneven and unfair: the mobile, globalized people who spread the virus across the world are also the ones who are best placed to cope with it. Most can comfortably perform their white collar jobs from home, with the space and equipment they need.
Working class people – the ones who could never imagine a ski trip or a foreign holiday – have borne the brunt of the crisis: the unemployed on lockdown in overcrowded apartments; the health workers and hospital cleaners who have had to go to work without protective equipment, like soldiers going into battle without guns. 
The supermarket, transport and delivery workers, until recently disparaged as low skilled, suddenly recognized as the essential glue that holds our societies together. And the workers in production who can't build a car, sew a shirt, mine coal, or extract oil from the sofa.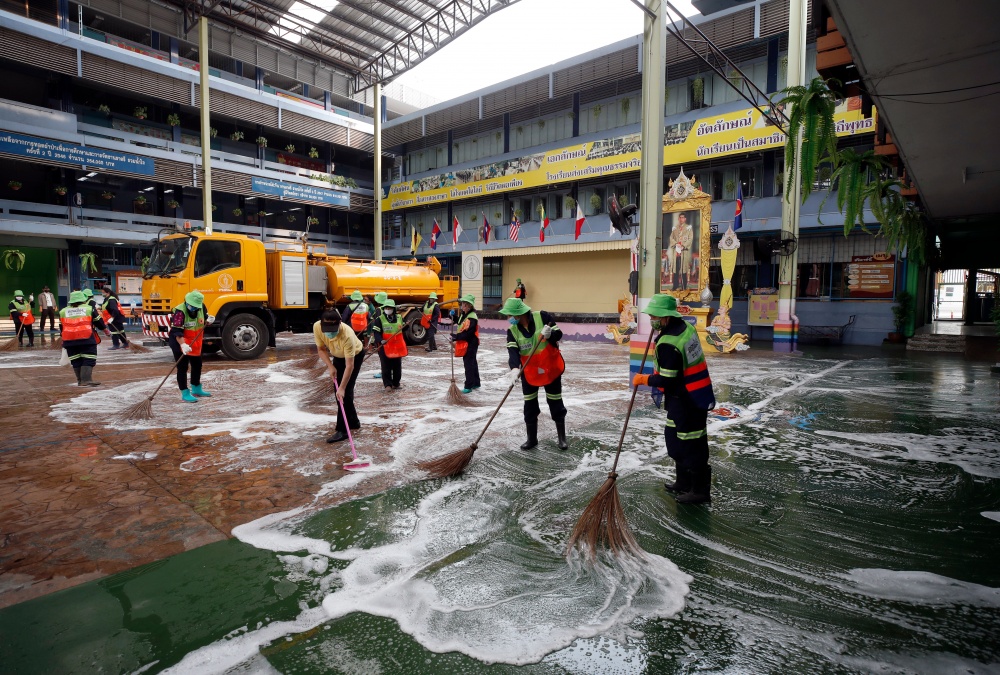 Further inequalities have been exposed: there are more women than men in dangerous frontline jobs, and more people of colour. Those who were already vulnerable in this economy have been made more vulnerable. 
Unions have responded well, mobilizing their activists and resources to defend working people. The furlough schemes that provide support for workers are the result of union campaigns, as is the pressure to provide protective equipment. Unions have highlighted the essential role played by underpaid workers in key areas of the economy. Many of our affiliates have negotiated lifesaving deals at national and company level, from South Africa to Brazil and Pakistan.
BREAKING: The govt has listened to unions and extended the job retention scheme till autumn.

Govt will still cover 80% of wages and has changed the rules to support short-time working, which is key to a gradual, safe return to work.

A big relief to millions of working families.

— Trades Union Congress (@The_TUC) May 12, 2020
By negotiating pay during lockdown, millions of workers have been able to shelter safely, slowing the spread of the virus and saving countless lives. Unions have also been at the forefront of providing public health advice, and distributing sanitizer, masks and gloves. They have called for their workplaces to be repurposed to address the crisis, from auto plants making ventilators to clothes factories making face masks. 
As a result, many countries are reporting a surge in people joining unions.
But the initial shape of the post-Covid-19 world is not good, at least if you're a trade unionist. It is devastating to confront the carnage of lost jobs, recognizing that each one was supporting a family and a community. The sectors organized by IndustriALL are particularly hard hit: tens of thousands of garment workers were laid offas buyers cancelled orders. Nissan is shutting factories in Catalonia, Renault is cutting jobs, Rolls-Royce is slashing jobs at the Scottish factory that makes aeroplane engines, commodities prices are all over the place and we don't know what the future holds for the oil and mining industries.
But we have to resist the conclusion that this carnage is the inevitable consequence of the coronavirus crisis, and see the different forces at work here:
Firstly, employers and right-wing governments are using coronavirus as an excuse to force through changes they wouldn't be able to achieve in normal times. Indian states are suspending labour laws. BHP is forcing through shift changes. And many companies are cynically using the health crisis as an opportunity to lay off workers they wanted to get rid of anyway, while taking bail out money from governments.
The second factor is that coronavirus dramatically accelerated processes that were already underway. Auto plants have been closing for some time, and the labour movement is well aware that the future of mobility is uncertain.
We also know that fast fashion is not sustainable. We know that we need to transition from a fossil fuel-based economy to a green economy. We know there is no long-term future in oil or coal. We are clear that climate change requires a very different economy.
And we've done the policy work and made the preparations. We are ready for this. We've made the arguments for a Just Transition, and developed detailed policy proposals for how this will look in different sectors.
What has been missing so far is political will. Most governments have been content to take a hands-off approach, hoping that a few gentle nudges will be enough to entice the private sector to invest in transformation. And the private sector has waited for a clear sign of commitment from government about the direction of travel.
Coronavirus showed that it is possible for governments to act quickly and boldly, to take decisions that will have dramatic consequences. Conservative governments that spent years complaining of empty coffers suddenly found billions to stop the collapse of society. Millions of workers were placed on furlough, receiving public money, and companies received financial support. 
Economists are realizing – or admitting – that government budgets are not like household budgets, and maybe huge deficits are not a problem: the money never has to be paid back. Austerity and precarity were always political projects, and never necessary for economic or social reasons. 
I agree with Kelton about deficits not being a problem. But I get that from perfectly conventional macroeconomics, not MMT. What does MMT contribute here? https://t.co/1rrWDG0Dz1

— Paul Krugman (@paulkrugman) June 9, 2020
These bold policy responses have reignited conversations around Universal Basic Income, the value of essential and frontline workers and many other aspects of the old normal that were taken for granted.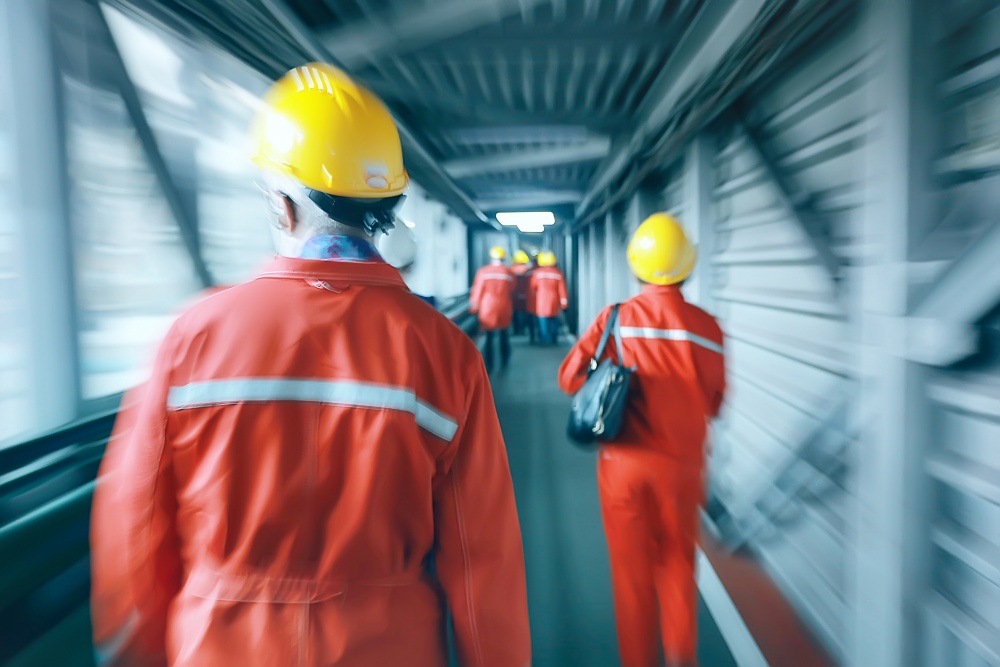 The new normal must be different.
After World War Two, Europe lay in ruins. Money was found to reconstruct the continent, and that rebuilding laid the groundwork for the welfare state that was so successful until it was torn apart by Thatcher and Reagan's neoliberal counter-revolution.
The Just Recovery from Covid-19 must be another moment like this. Governments and companies must find the resources to rebuild a just and green economy. We need a globally coordinated effort to create a New Deal. We need more than bailouts. We need massive public investment in the future. Our role as trade unionists is to demand this, to argue for it, to promote our policies, and to strike for the future if we have to. 
If we don't take the initiative, others will.
At its Executive Committee in June, IndustriALL adpoted a political resolution on Covid-19, for a just and better future.