27 June, 2019The World Conference for the Chemical Industries met on 26-27 June at the headquarters of IndustriALL Global Union's affiliate Petrol-İş in Istanbul, Turkey, bringing together 230 delegates from 45 countries, with interpretation into nine languages.
The chemical unions last met in 2015 in Hannover, Germany. The meeting was opened by sector co-chairs Iris Wolf of IG BCE in Germany and Sergio Leite of Fequimfar in Brazil. Iris Wolf stressed that the industry faces tremendous change as it grapples with climate change, the backlash against plastic production and the introduction of new production technology.
Sergio Leite spoke about global attacks on trade unions, giving the example of Brazil.
Turkish union leaders Ali Ufuk Yaşar and Ihsan Malkoç, of Petrol-İş and Lastik-İş respectively, welcomed the delegates and shared their difficulties in union organizing campaigns in Turkey.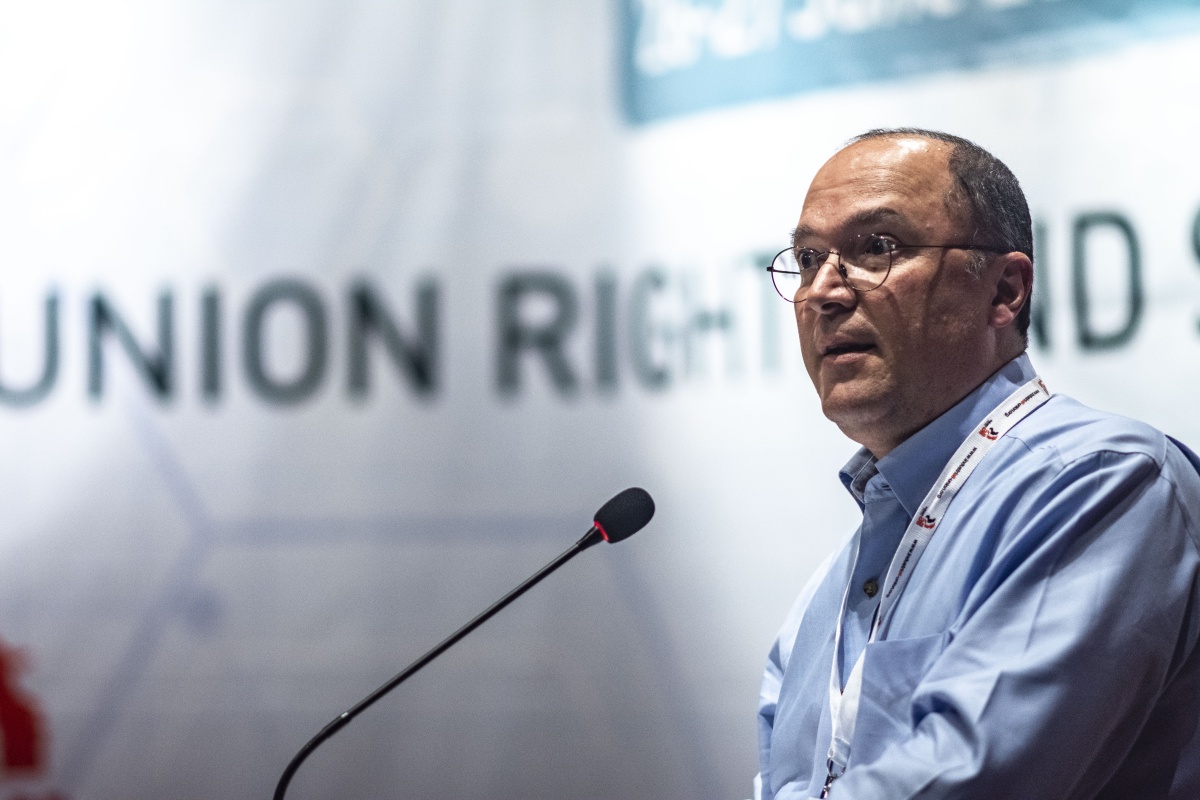 IndustriALL Global Union general secretary Valter Sanches said,
"The slowdown of the global economy is contributing to an erosion of workers' rights. In particular, we see constant violations from Turkey."
Sanches also spoke about the necessity of acting on climate, saying:
"Young people are marching for the climate. We face a climate emergency, and we must act. But we are also responsible for quality jobs in chemical, mining and other sectors, and the communities they support. We fight for a Just Transition."
IndustriALL assistant general secretary Kemal Özkan and industry director Tom Grinter gave a detailed overview of the state of the chemical industry globally, highlighting important union campaigns. This was followed by a panel discussion, with participants from Germany, the UK, Singapore, Mozambique and Brazil comparing union actions, labour relations and social dialogue around the world.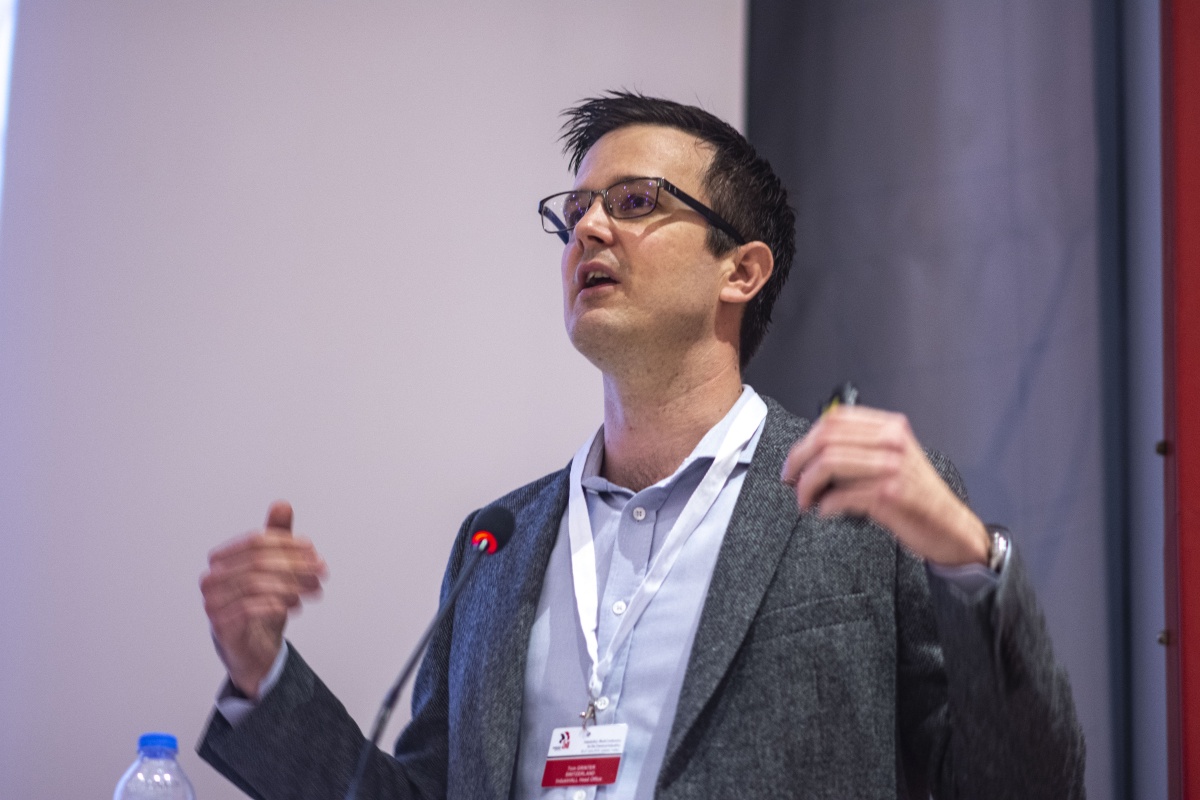 In a discussion on the Fourth Industrial Revolution, participants expressed optimism, saying that new production technology can create skilled jobs and clean up the industry, making it safer and more secure. But concerns were also expressed that jobs would be lost, and that unions were not prepared for the changes.
This was followed by a discussion on using union networks and global framework agreements (GFAs) to boost global solidarity. Raghuram Theramkudalu and Thiago Rios spoke about the regional BASF union networks in Asia-Pacific and South America respectively. Albert Kruft spoke about the model industrial relations delivered by the Solvay GFA, and USW's Kent Holsing spoke about the grassroots, local-lead DowDuPont North American Labor Council.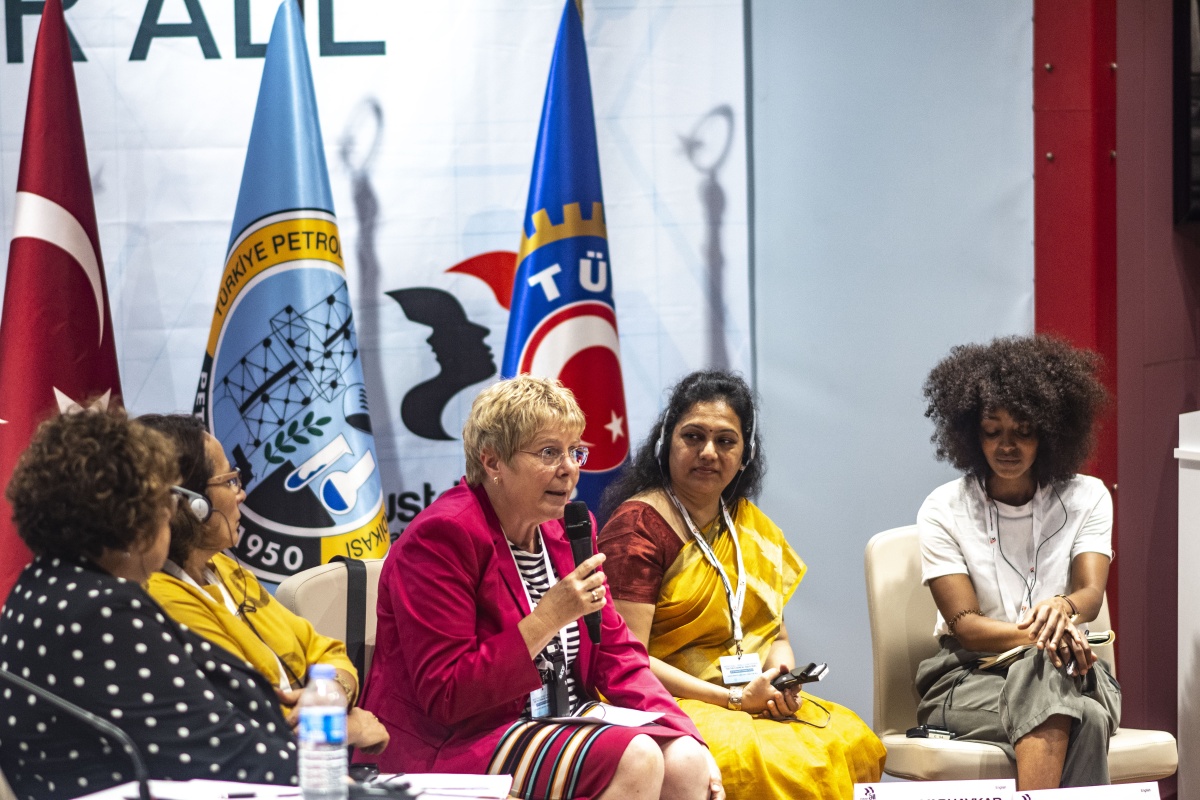 In a session on empowering women, youth and migrant workers, participants celebrated the victory of the new ILO Convention on violence and harassment at work, and spoke about the need to engage more women in male-dominated sectors like the chemical industry.
A panel on occupational health and safety considered some terrible examples of industrial actions, and confirmed the need to campaign on workers' right to know about risks, participate in safety programmes, and refuse unsafe work.
In the closing session, Kemal Özkan praised the high level of participation at the meeting, thanking the many delegates who spoke from the floor, and introduced the sector action plan.
He said: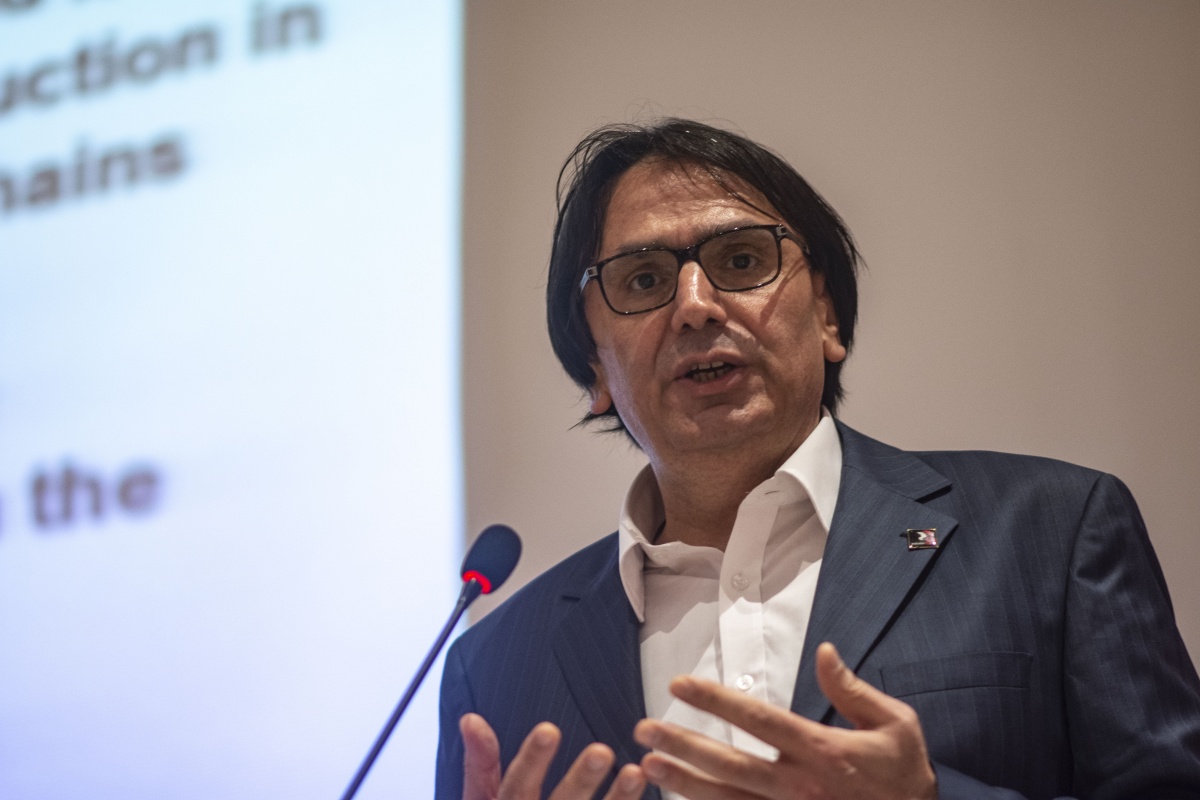 "This action plan sums up the conclusions of the panel discussions, aligns them with IndustriALL's five strategic goals, and lays out a road map for global union organizing in the sector over the next four years.

"It's up to us all to deliver it."
Iris Wolf and Sergio Leite were re-elected as sector co-chairs, while Masato Shinoharo of UA Zensen in Japan will continue to chair the pharmaceutical sector.