5 November, 2020Indonesian Trade Union Confederation (KSPI) and Confederation of All Indonesian Workers' Union (KSPSI AGN) have filed a legal challenge on the controversial Omnibus Law at the Constitutional Court, claiming the law violates workers' rights.
The unions, together with 32 federations including IndustriALL Global Union affiliates FSPMI, FSP KEP, SPN, CEMWU and others, filed the challenge at the Constitutional Court, arguing that the Omnibus Law on Job Creation is clearly violating constitutional provisions and the Manpower Act 2003 that protect workers' rights.
Job security and a range of workers' benefits have been compromised in the controversial law that signed by Indonesian President Joko Widodo on 2 November, despite thousands of Indonesian union members staging demonstrations around the country.
Said Iqbal, president of KSPI and FSPMI, says:
"We call on the government to immediately cancel the controversial law that has adverse effect on Indonesian workers. The removal of the sectoral minimum wage will lead to a low-wage regime as district governments or city councils are no longer dutybound to set a minimum wage for workers.

"If the new provision on outsourcing comes into force, Indonesian workers could be made life-long contract workers as contract periods can be extended indefinitely and the scope is no longer restricted to five types of jobs. In short, this is modern slavery."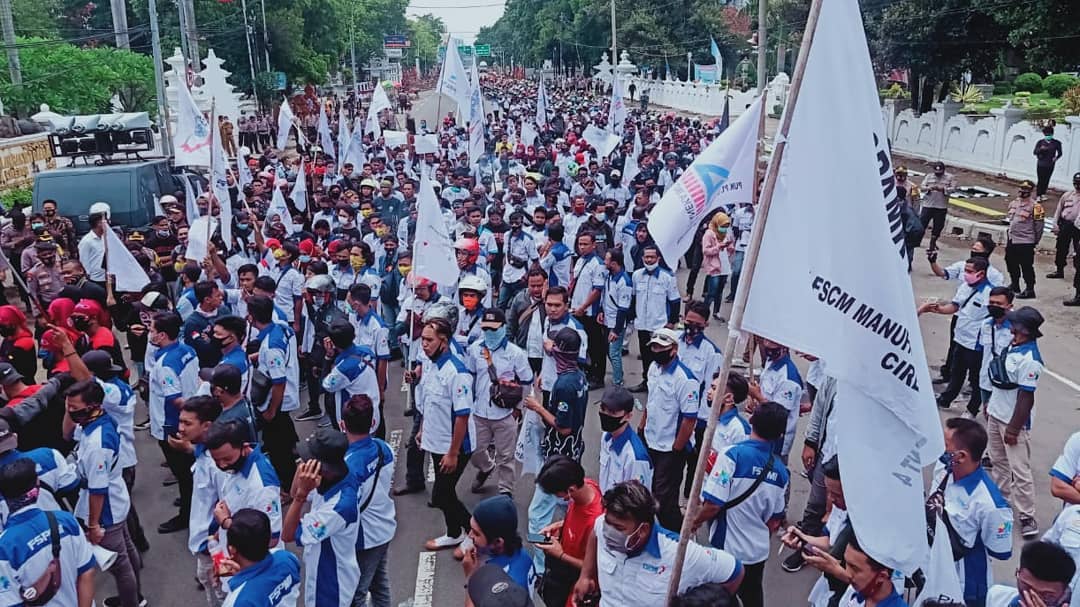 IndustriALL South East Asia regional secretary Asia Annie Adviento says:
"I congratulate Indonesias affiliates for taking the campaign to next stage by submitting a legal challenge. IndustriALL stands in solidarity and will provide the necessary support in the unwavering struggle against Omnibus law."
Since January, the Omnibus Law on Job Creation that amends 73 legislations  has caused widespread protests across the country. Workers risked their lives to join demonstrations, which successfully forced the parliament to postpone the debate in April 2020.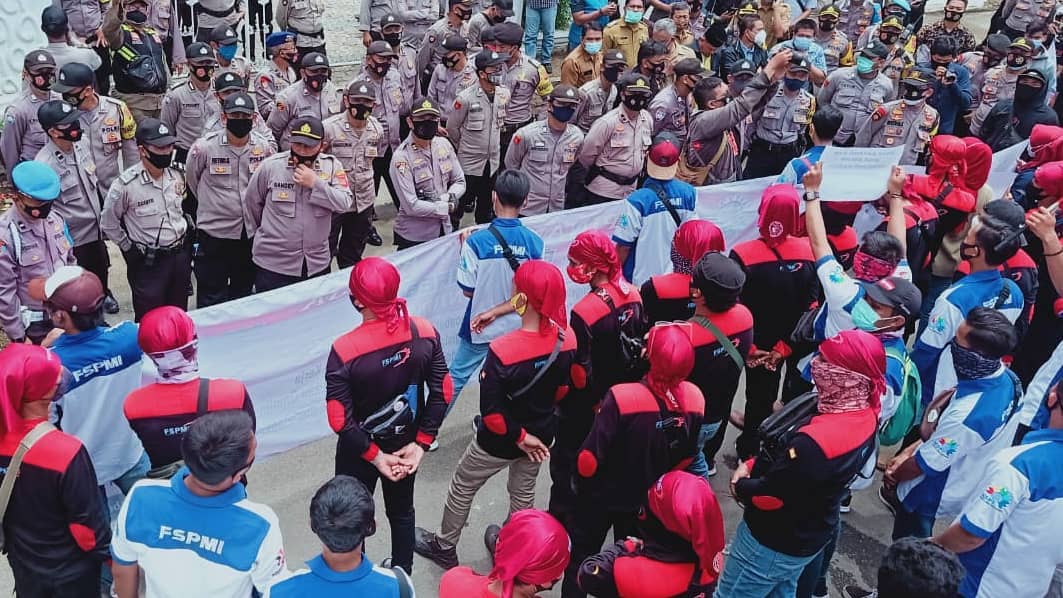 However, the parliament fast tracked the debate and approved the law on 5 October, forcing workers to take the matter to the streets again through national strikes. Millions of workers affiliated with KSPI, KSPSI and KSBSI joined the strikes and numerous unionists were arbitrarily arrested and detained by Indonesian police.